News
Meyer Distributing Adds Blackstone Griddles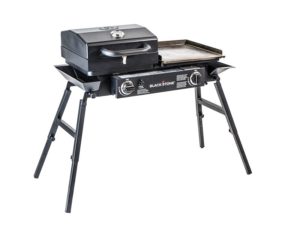 Meyer Distributing is now carrying the Blackstone griddle line.
"We at Blackstone are proud to announce that Meyer Distributing will be a product distributor for us in the RV industry," said Mark Malen, national accounts manager at Blackstone. "They will be providing a full line of Blackstone products at competitive pricing and we look forward to a long-term relationship with Meyer."
Meyer Distributing has continued to grow its lifestyle and outdoor segments, according to Jason Lents, RV/towing sales manager.
"We as a company are continuing to listen to our customers' wants and needs, and the requests for Blackstone have been off the charts," Lents, said. "Blackstone has quickly gained a very large following and we are happy to be able to bring this line to our dealers."