News
Meyer Distributing Adds Another Overlanding Vendor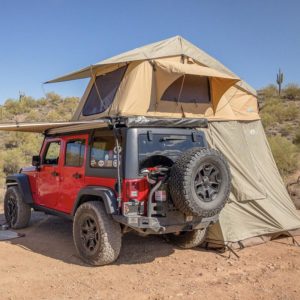 Meyer Distributing continues to build its overlanding segment offerings after partnering with Tuff Stuff Overland.
"We are excited to partner with Meyer Distributing. Their ability to service both the brick-and-mortar and the drop ship fulfillment resellers using their own fleet of trucks is tremendous. Our goal is to help consumers enjoy the outdoors using our Tuff Stuff Products and our partnership with Meyer Distributing helps to accomplish the goal," said Monica Bonin CEO Tuff Stuff Overland.
In addition to rooftop tents, Meyer is stocking Tuff Stuff's fridge/freezers, toilets, LED lights and truck bed racks.
"Historically these heavy/large products are very expensive to ship," said Nick Gramelspacher, vice president of sales & marketing for Meyer. "We've embraced these big, bulky items and provided tremendous savings to our customers using Meyer Logistics, our trucking network.
"Even If you're an online reseller we can even deliver them to your end user in most cases saving you nicely vs standard LTL carriers."
The Tuff Stuff rooftop tent is designed to provide the ultimate comfort, ease, and convenience when traveling to the most secluded camping locations and will mount to any vehicle with cross bars, according to the company.
Tuff Stuff also offers overland trailers for those who are serious about heading off the grid.