News
Metra Electronics Set to Showcase Accessories at Jeep Beach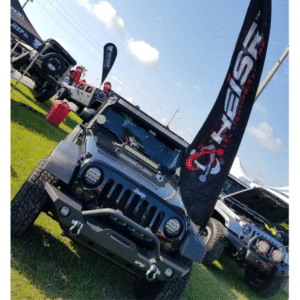 Metra Electronics will display its newest accessories for the Jeep Wrangler JK and JL at the upcoming Jeep Beach event in Daytona Beach, Florida.
Metra's booth will be set inside the Daytona International Speedway April 26-27. Metra and Heise products also will be available to purchase at the event from local dealers.
Metra will highlight its Heise LED Lighting products for vehicles, as well as safety and radio replacement integration accessories designed for Jeep.
Metra introduced all its new Jeep accessories at the 2018 SEMA Show and CES 2019, which began shipping early this year.
Specific Metra Jeep products on display include:
Headlight adapter kit
Heise 50-inch light bar A-pillar bracket and post mount brackets for Jeep Wrangler JL
Replacement LED headlights and fog lights for Jeeps
RGB halo headlights and fog lights
Spare tire brake light for Jeep JK models
Heise off-road lightbars and cube lights
Visit MetraOnline.com for more information.