News
Financial Expert Announced as Keynote Speaker for NPW's 2020 Million Dollar Club Event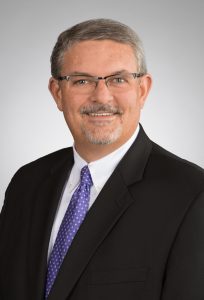 NPW has revealed that Dan Pike, general manager of MEMA Financial Services Group, will be the keynote speaker at its annual Million Dollar Club's program.
Past subjects included tax law changes, marketing changes influenced by the internet, buying groups and lending-banking legislation.
In his continuing duties as MFSG general manager, Pike is responsible for managing the credit reporting division and the daily operations of the organization. He also oversees membership and marketing, as well as advising in many workouts, restructurings and bankruptcies. In addition to his duties, Pike administers the MFSG credit discussion groups, addresses various groups and companies on industry trends and conditions and has worked for MEMA for over 27 years.
Larry Pacey, CEO and president of the NPW offered these remarks about The Club's speaker: "We are excited that Dan could join us for this important event for NPW. Dan's extensive experiences across the industry qualifies him as a person who knows the state of the aftermarket and where it is heading. I am sure Dan will be enlightening and interesting."
NPW will start their 2020 FAST Expo weekend with this gala Friday evening event high up on the 39th floor ballroom of the EAST Hotel in downtown Miami. This event is held to recognize NPW vendors in the "million" dollar plus purchase category for their support in growing NPW revenue.
This year's event includes representatives from The Aftermarket Alliance, The AAM Group and the 32 industry leading brands in the 2020 MDV Club. Companies who reach this plateau are presented awards and their names placed on the Company's Honor Cup for posterity.