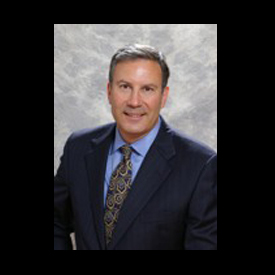 Steve Handschuh plans to retire from his posts as president and CEO of the Motor & Equipment Manufacturers Association (MEMA) on Dec. 31.
Handschuh's decision was "prompted by recent concerns for his health, combined with his love for the industry and desire to make sure that MEMA is effectively managed as it moves into the future," according to the association.
"Steve has led the association through many challenging years, coming out of the economic crisis and into the major tax overhaul, the technology evolutions, and global trade battles," said Daniel E. Sceli, chairman of the MEMA Board of Directors and CEO of Peterson American Corp. "We are genuinely happy that Steve can move forward and fully appreciate his wonderful family, but MEMA will miss the leadership and dedication that he brought to MEMA."
MEMA will begin to search for a new CEO immediately, Sceli added.
Handschuh has dedicated his 40-year career to the automotive aftermarket industry. He worked for NAPA AUTO PARTS/Genuine Parts Co. for 18 years, including serving as NAPA president from 1998-2004. He also served as senior vice president of commercial at AutoZone. He began his career as an outside salesman for Mighty Auto Parts where he rose to vice president, sales and marketing.
Handschuh joined MEMA in 2006 as the president and CEO of the Automotive Aftermarket Suppliers Association (AASA), which exclusively serves and represents North American aftermarket product manufacturers. He was appointed president and CEO of MEMA in October 2013. Steve has led MEMA and its four divisions, AASA, the Heavy Duty Manufacturers Association (HDMA), the Motor & Equipment Remanufacturers Association (MERA) and the Original Equipment Suppliers Association (OESA).
"I truly loved my entire career, including especially my time with AASA and MEMA," Handschuh said. "This is an incredible trade association, which will continue to lead the industry in responding to the many industry changes underway."