News
MEA Partners with Vision Zero Automotive Network on ADAS Education for Retailers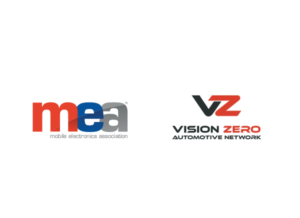 The Mobile Electronics Association (MEA) has entered a new partnership with Vision Zero Automotive Network (VZAN) to promote awareness to consumers and the industry for vehicle safety.
"Advanced Driver Assistance Systems (ADAS) are readily available for existing vehicles, thus creating a safer driving experience," VZAN said in a statement announcing the partnership. "Both MEA and Vision Zero Automotive Network are aligned in our focus to educate and inform retailers that provide lifesaving aftermarket products and the technologies that can help drivers avoid deadly accidents."
VZAN will be featuring a series of articles in Mobile Electronics magazine to promote these technologies. These features are designed to educate specialty retailers on best practices for both installation and sales of this category. The focus will be on creating better awareness and understanding of each of the key technologies, the company says. Additionally, MEA members that install ADAS products will be featured on VZAN's dealer locator.
"We are excited to partner with the Vision Zero Automotive Network to create a greater awareness of ADAS technologies," stated Chris Cook, president of MEA. "Their mission to save lives aligns well with our efforts to educate specialty retailers on the importance of promoting these technologies for that purpose."
"We are thrilled to be added to the very deep list of MEA partners. I think that, as an industry, we all know of the importance MEA and KnowledgeFest now plays in our business," stated Bernie Sapienza, executive director of VZAN. "It's a pretty natural fit. MEA and VZAN are both working to create valuable programs and solutions for the 12V industry."