News
McLeod Racing's Paul Lee Acquires FTI Performance Converters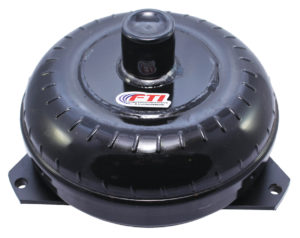 McLeod Racing's president, Paul Lee, has acquired FTI Performance Converters.
Through the acquisition, Lee will work closely with FTI Performance founders Greg and Phaedra Samuel, according to a press release.
The established driveline company provides manual and automatic transmission drivetrain components and torque converters to the aftermarket and racing industries.
"Being that FTI is the leader in racing automatic and torque converter technology, it is fitting to align ourselves with McLeod, the leading performance clutch manufacturer," said Greg Samuel. "I am excited to bring even better customer service than the unprecedented service we provide with more shipping locations to better serve our valued customers. Paul Lee of McLeod shares the same passion and love of racing and family values we do here at FTI and that makes an unbeatable team."
Samuel will continue his role at FTI as chief technology officer, the release noted.
"Greg, Phaedra and the whole FTI Performance team have done an outstanding job providing sportsman and professional racers the highest quality and cutting-edge technology in racing transmissions and torque converters," Lee said. "With increased distribution, back office and inventory infrastructure provided by McLeod, we as a team plan to help FTI Performance continue its dominance in racing transmissions and converters. This is the next necessary step for both brands to continue to provide our customers with the best products as well as the best service."
As a celebration for the new acquisition and partnership, Paul Lee will have an FTI Performance and McLeod Racing-adorned nitro Funny Car livery this weekend at the NHRA U.S. Nationals in Indianapolis.
FTI Performance will continue to operate out of its Deland, Florida-based operations and warehouses, according to the company, and all FTI contact information remains the same.