News
McLeod Racing Partners with Import Drag Race Champion Ricky Silva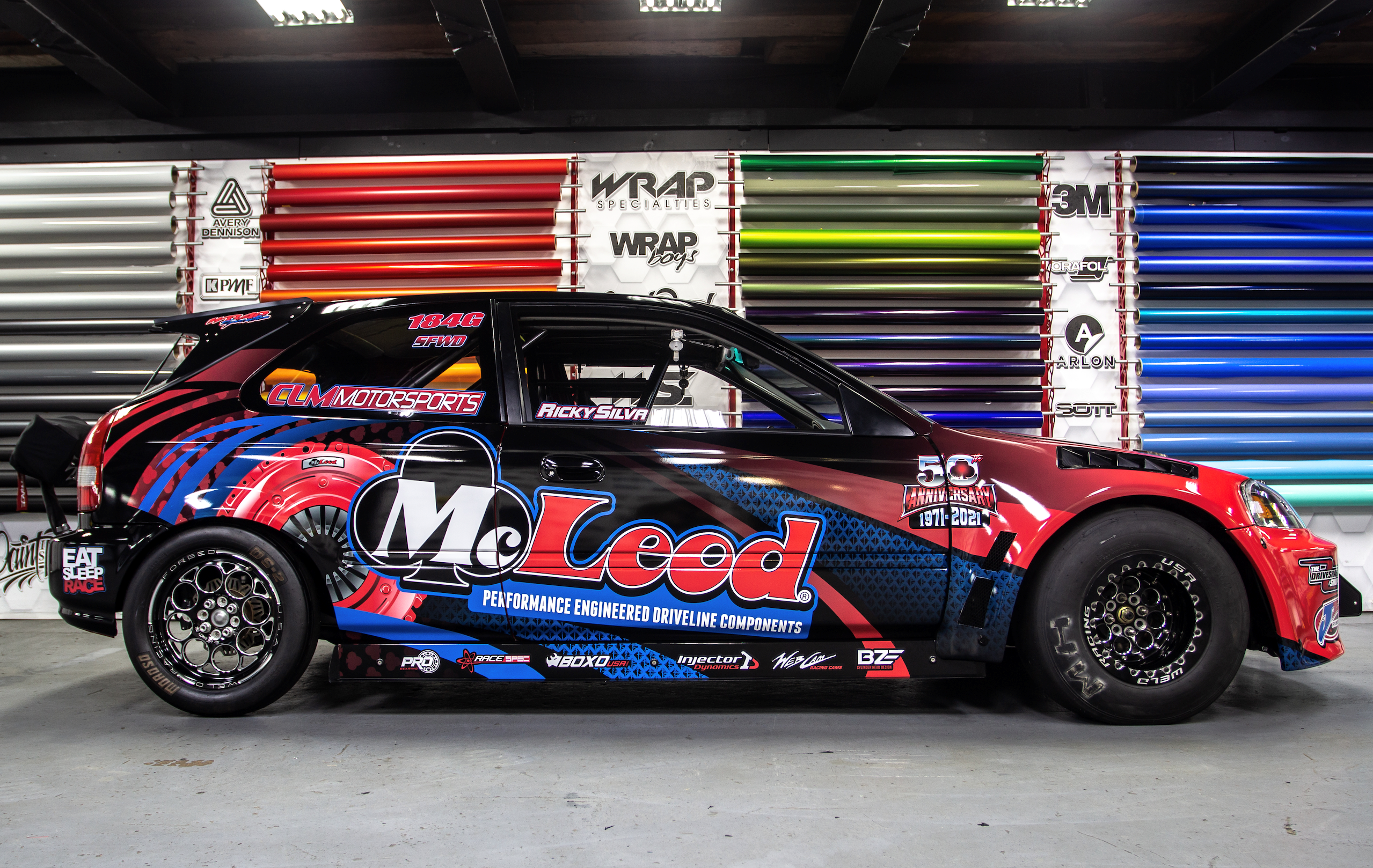 McLeod Racing has formed a new partnership with import drag racer Ricky Silva, the company announced. Silva will be piloting his 1997 Honda Civic with a commemorative 50th Anniversary McLeod Racing wrap for the 2021 season while competing in Sport Front Wheel Drive (SFWD) class events around the country.
Silva has 20-plus years of street and track experience and is currently the full-time mechanic for CLM Motorsports. On the track, Silva is the two-time OGS1320 SFWD champion with multiple accolades and wins throughout his racing career.
Silva's '97 Honda Civic EK will be equipped with McLeod Racing's Mini Mag 7 and one-quarter-inch twin disc clutch for the Honda B-series engines.
"We are pleased to welcome Ricky into the McLeod Racing family and support Import Drag Racing and the SFWD class," said Paul Lee, NHRA Nitro Funny Car driver and owner of McLeod Racing. "Ricky is a great driver and a perfect brand ambassador for McLeod Racing. Everyone in the import drag racing world knows who Ricky is and respects Ricky as a long-standing pillar of the industry. With his expertise and knowledge, Ricky has the passion for racing just like all of us at McLeod."
"We are excited to have McLeod Racing on board for our 2021 season as we continue to chase more points and the elusive 7-second barrier," said Silva. "With 50 years of experience, I am confident that McLeod's products will achieve my goals for the season and beyond. I hope to educate other racers and street enthusiasts about the McLeod brand and to get their product in the hands of future customers and fans."
Along with Silva, Joe Macasero, head of McLeod Racing Sport Compact marketing, will be present at next week's HDay Honda and Acura event at Maryland International Raceway, showcasing product and answering any tech or applications questions.