News
McLaren Racing to Enter Extreme E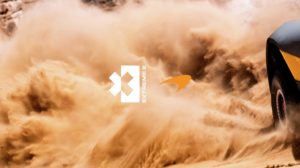 McLaren Racing will enter a team into the Extreme E all-electric off-road series beginning in 2022, the company announced. The team will compete in the five-race global championship, helping to accelerate McLaren Racing's own sustainability and diversity agenda, while reaching new fans and partners, and growing the McLaren Racing brand and franchise, the company said.
Extreme E aims to highlight the impact of climate change in some of the world's most remote environments, promotes the adoption of electric vehicles to pave the way for a lower-carbon future and provides a gender-equal motorsport platform.
The decision to enter Extreme E follows a detailed evaluation of the series by McLaren against a set of strategic, economic and operational criteria, the company said. These were underpinned by a clear imperative for accelerating McLaren Racing's own sustainability mission, which places carbon reduction, the recycling, reuse and elimination of waste, and diversity, equality and inclusion at its core.
McLaren has supplied the battery powertrain to the FIA Formula E Championship for the Gen 1 and Gen 2 seasons, employing the same technology designed for the McLaren P1 hypercar. With its entry into Extreme E, McLaren Racing will continue to build its know-how and expertise in the all-electric racing space.
"From the outset, McLaren has always been at the forefront and never afraid to push new boundaries," said Zak Brown, McLaren CEO. "This new venture is true to our roots of participating in a variety of categories, innovation and bravery. Extreme E is paving new ground in motorsport as a force for good in confronting some of the biggest challenges facing our world today and in the future."