News
MCE Fenders Joins Keystone Automotive's Off-Road Category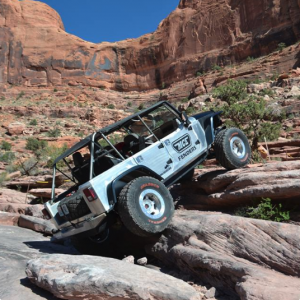 Keystone Automotive Operations has added MCE Fenders, a manufacturer of Jeep Wrangler fenders and flares, to its truck and off-road category.
The company's product line includes front and rear fenders for Jeeps from 1987 to 2018. It is currently developing a similar line of products for the recently-released Wrangler JL.
"Our fenders have a unique flat appearance and are made of a stiff, but flexible proprietary blend of plastic that does not fade, retains its shape and will absorb impacts with ease," explains the company. "Unlike other aftermarket flares, the shape is engineered to tolerate folding and will not crush, leaving a bent and damaged plastic fender needing replacement in the event of an impact. Our products are created with the hope that they will enable people to continue to enjoy their Jeeps by being value-packed, functional, and keeping the classic image which we embrace."
Made in the USA with locally-sourced materials, the overall design echoes historically flat-fender Jeeps, sporting an ultra-high clearance for big tire fitment as well as three finish options—standard textured black, glossy alloy silver and glossy carbon. MCE fenders are also paintable for a custom finish.
Stainless fasteners and proprietary TPO plastic protect against rust and salt corrosion and all fenders come backed by a Limited Lifetime "No Crack" Warranty. Installation requires little more than common tools, taking about 2-3 hours to complete.
"Those who demand the best for their Jeep turn to MCE Fenders," said Ahad Mirza, Category Manager. "MCE Fenders manufactures in the U.S. and stands behind its product for life—against cracking, sagging, and fading. This is an exceptional product with an exceptional promise."