News
Mazda Debuts Virtual Race Car for Online Gameplay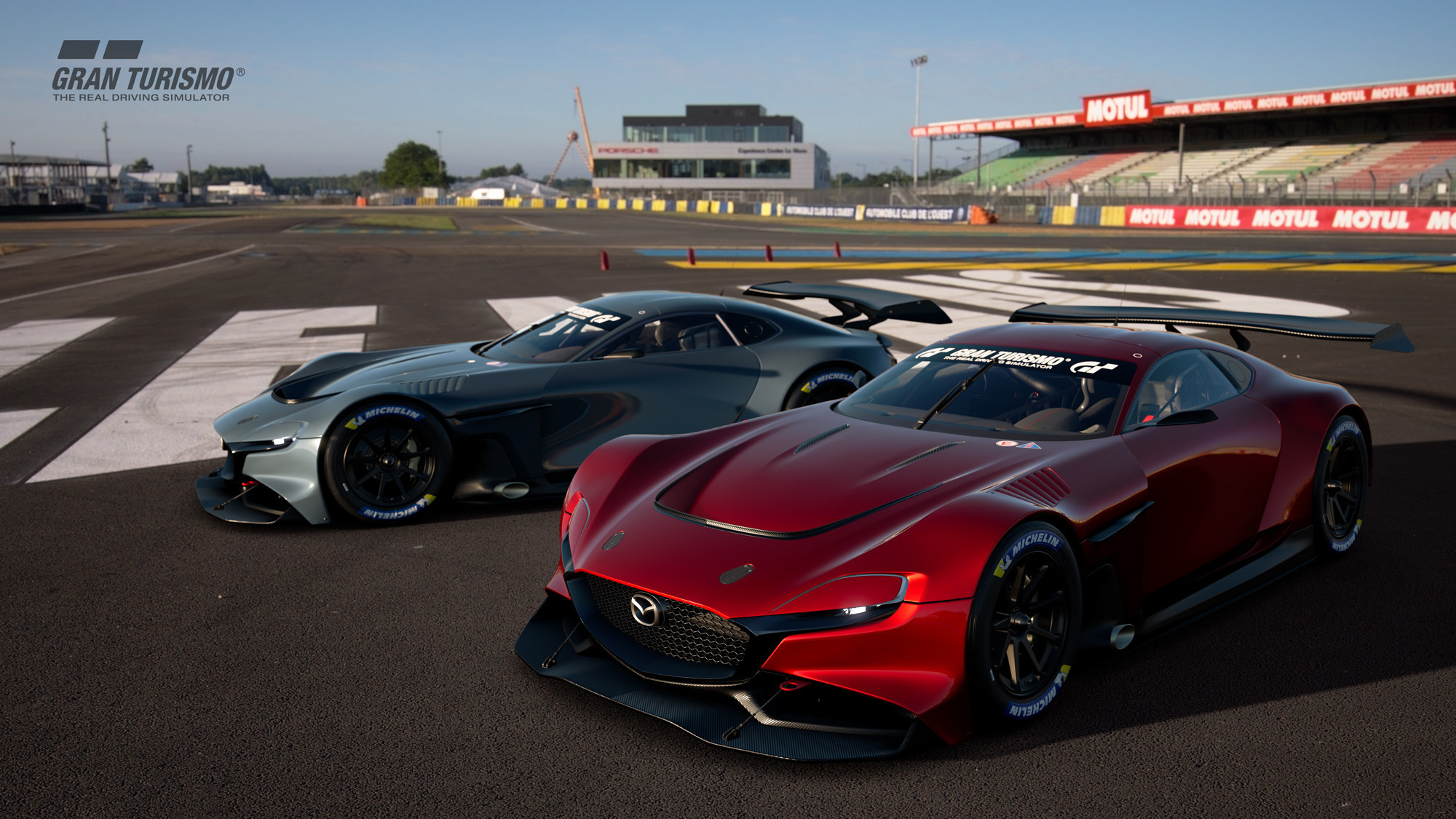 Mazda Motor Corporation has released a new virtual race car, the Mazda RX-Vision GT3 Concept.
Jointly developed with Polyphony Digital, the vehicle is available for download in Gran Turismo Sport. The RX-Vision GT3 Concept is the manufacturer's newest virtual race car in the game.
"Mazda is aiming to gain more Mazda fans by conveying the joy of driving a car to the wide range of people who love Digital Motorsport, which has been gaining popularity in recent years," the company said in a release announcing the new car. "Moreover, due to current coronavirus circumstances, car enthusiasts all over the world can connect online and enjoy the same virtual experience regardless of country, region, language or generation. Through our support of Digital Motorsports, we hope to contribute to the expansion of car culture and complement new lifestyles."
Players who use Mazda vehicles, such as RX-Vision GT3 Concept, in Gran Turismo Sport will automatically be granted seed rights to participate in the FIA Certified Gran Turismo Championship (world tours) to be held in various locations around the world in the 2020 season.
In the United States, the Ricmotech iRacing Global Mazda MX-5 Cup began on May 5 with races staged each Tuesday evening through June 2. The virtual races include MX-5 Cup drivers from recent seasons as well as guest drivers from Mazda's IMSA WeatherTech DPi program.