News
Maxxsonics USA Celebrating 20th Anniversary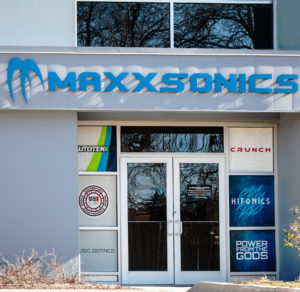 Maxxsonics USA is celebrating its 20th anniversary this year, the company announced.
Founded in 2001 as a "mobile-only" business, the company has since expanded into the marine, UTV and off-road markets.
With product offerings growing throughout the decades in nearly every aspect of travel and lifestyle, so has the staff and company size, Stiefel said. Over the last two decades, Maxxsonics USA has grown from a small, single-digit employee-size company to a larger middle-size company that has now expanded into Arizona and includes the MB Quart, Hifonics, Crunch and Autotek brands.
In 2001, Maxxsonics USA started in a small office building in Lake Zurich, Illinois. A few years ago, Maxxsonics USA moved to a larger office and warehouse facility in Libertyville, Illinois. In the last year, Maxxsonics USA also opened an all-new facility in Arizona facility to improve research and development, model-making and environmental testing capabilities.
"From starting as a 'mobile-only' business and expanding into explosive growth in the powersports industry…I am honored and excited to see the Maxxsonics USA story and trajectory unfold in such a short period," said Alden Stiefel, president of Maxxsonics USA. "From the expansive product offerings across the entire family of audio brands, to the ever-growing company size—including the opening of an entirely new facility in Arizona—Maxxsonics USA is a testament of audio dedication, brand loyalty and expanding horizons into what the future may hold."