News
Maxxsonics USA Appoints New Vice President of Sales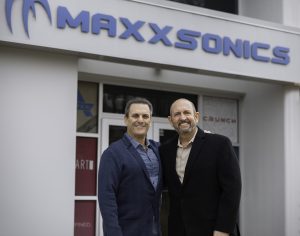 Maxxsonics USA has announced the promotion of Sam Dattalo to vice president of sales. In his new role, Dattalo will be managing the sales strategy of the organization's distributor and aftermarket audio businesses.
Alden Stiefel, president and CEO of Maxxsonics said, "Sammy and I have worked together for decades. His extensive knowledge of consumer electronics, specifically the mobile audio business, is an essential part of Maxxsonics future. In 2020, I look for Sam to kick our efforts into high gear and continue the buildout of a top-notch sales organization."
Dattalo joined Maxxsonics in 2013 after a career path through consumer electronics as a Retail salesperson and manager at Music Car (located in Elmwood Park, Illinois) before joining Stiefel at Clifford Electronics, where he was a central regional manager in the auto alarm business.
"I pride myself as a great communicator and I'm looking forward to continuing the synergies that have started with our ISO processes in our manufacturing and engineering teams," Dattalo said. "My goal is to have everyone, from finance to the warehouse, focused on a single path with the tools they need to win."
In 2000, Dattalo left Clifford to start his manufactures representative firm, Spectrum Sales, where he covered Central US and Chicagoland areas. Over the last 6 years, Mr. Dattalo has served as Maxxsonics' national sales manager.