News
Maxxsonics Names Longtime Employee as New Director of Customer Support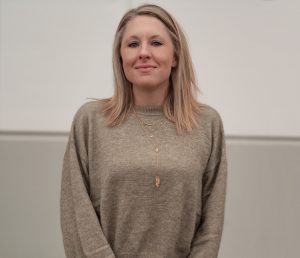 Alden Stiefel, president and CEO of Maxxsonics USA, has announced that, effective Jan. 1, long-time customer service manager Beata Wasilewski has been promoted to the position of director of customer support at Maxxsonics.
Wasilewski has been with Maxxsonics for 15 years and in this new role will be working to integrate Maxxsonics' customers like Polaris and Kawasaki OEM businesses into Maxxsonics inventory forecasting and business planning.
Brian Cooper, senior purchasing analyst with Polaris said, "In an environment of time crunches and fixing things gone wrong, working with Beata is a refreshing break from the norm. Any vendor which can support our needs with 2 emails and a bi-weekly 10-minute phone call is one I'm happy to buy from. There are no problems and no constant changes, just quick, effective communication and consistently easy management."
Wasilewski will continue handling OEM inventory and scheduling, rolling 6 and 12 month forecasting, and will remain the point of contact for new and current OEM customers.
She will also continue in her role managing Maxxsonics core business customer service in the aftermarket audio category for domestic and export national chains, independent representatives and distributors. In the months to come, she will be helping to facilitate the implementation and testing of a major SYSPRO ERP upgrade.
"I am so excited to see how our systems and people are being upgraded across the organization," Wasilewski said. "Alden has a saying, 'The customer is always first.' It doesn't matter if it's a young person, choosing their first adult subwoofer, or an OEM executive, modifying a 50,000 piece order — for us, they are all customers and we are striving to make the Maxxsonics experience world class."