News
Maxxsonics Appoints New Independent Sales Representative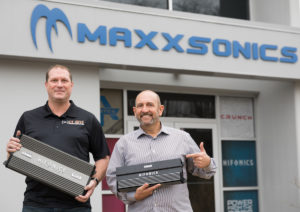 Audio system supplier Maxxsonics has appointed Michael Foundation as Independent Sales Representative for the midwestern territory that includes Illinois, Wisconsin, Minnesota, North Dakota, South Dakota, Indiana, Kentucky, Ohio and Michigan, the company announced.
Foundation will be working closely with National Sales Manager, Sam Dattalo.
"Michael brings years of experience as a successful representative and he understands the culture of business and the technology of the audio game profoundly," Dattalo commented.
In his new role, Michael will be working closely with distributors and retailers while managing and training representatives within the midwestern states. In addition, he will be running day to day operations and working with all manufacturers, distributors and retailers.
"I am very excited to represent Maxxsonics and grow all four brands including MB Quart, Hifonics, Crunch and Autotek," Foundation said. "I am proud to be in a family of audio that is backed by years of success and continues to grow at a rapid pace."