News
Master Magnetics Launches New Website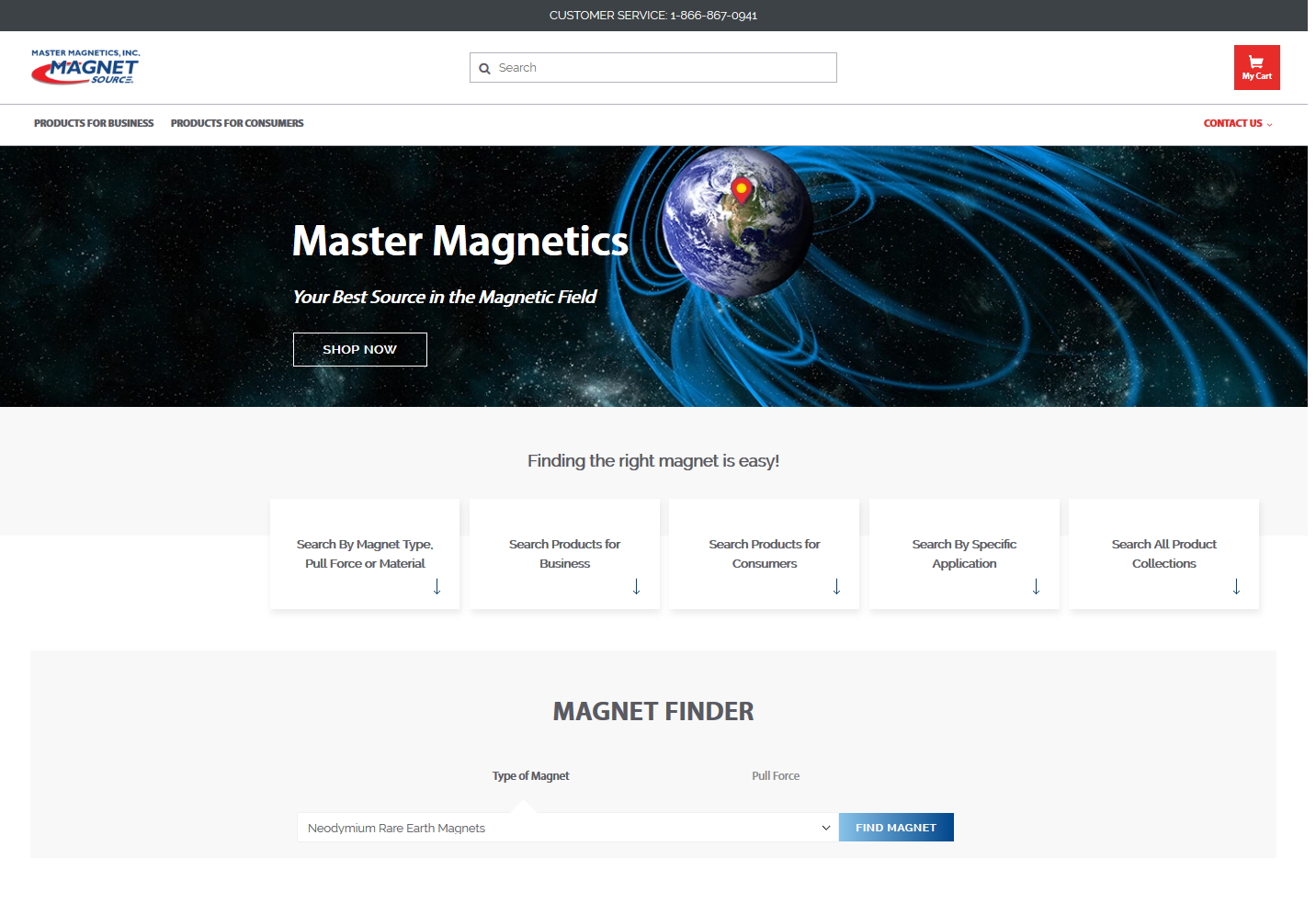 Master Magnetics has launched its new website. The magnet manufacturer says the site was redesigned to better serve customers from all industries and customer segments.
With more than 20 million magnets in stock, the new magnetsource.com makes it easy for users to find the right magnetic solution for their application, the company says. New features include a clean, intuitive design enabling a consistent experience across the site. Multiple search and filtering functions enable users to find, research and purchase products by product name, part number, application, magnet type, material and strength. Additionally, users can perform quick, side-by-side product comparisons to aid research.
More than 300 Master Magnetics products are available for immediate purchase, including a wide selection of neodymium magnets and customer favorites including Magnetic Floor and Road Sweepers, the Pop 'n Catch magnetic bottle opener, and the Magnetic Cup Caddy cup holder.
"I'm so thrilled about the launch of our new website! The team did a fantastic job. We are now able to serve our customers at an even higher level," said Master Magnetics COO, Jennifer Brown.
Expanded online shopping, featuring an extensive selection of neodymium discs, blocks, rings and more, is a major element of the new site. "From providing the best information, service and products, to fulfilling orders quickly at a fair price, we want it to be easy to do business with us," added Trisha Lycas, E-commerce manager for Master Magnetics.