News
Mast Motorsports, ENDYN Complete Merger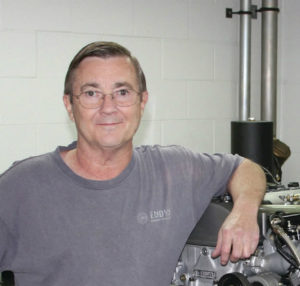 Mast Motorsports has completed a merger with Ft. Worth-based cylinder head and induction specialist ENDYN (Energy Dynamics), broadening its portfolio of engine components and services. The two companies previously worked together to co-develop ENDYN's all-new Honda cylinder heads.
As part of the merger, ENDYN will relocate its current Ft. Worth facility to Mast Motorsports' all-new 22,000 square-foot cylinder head R&D campus in Nacogdoches, Texas. ENDYN founder Larry Widmer will take the reins of Mast's newly established Race Cylinder Head Services division while continuing to run ENDYN's day-to-day operations. "This partnership has a world of potential, and I'm very excited to work with everyone at Mast Motorsports," Widmer stated.
Under Widmer's direction, ENDYN has worked with racing teams in NHRA Pro Stock, NASCAR Cup, IndyCar, Australian V8 Supercars, AHRA Super Stock and CAN-AM.