News
Marx Group Welcomes New Account Executive, Expands Detroit Team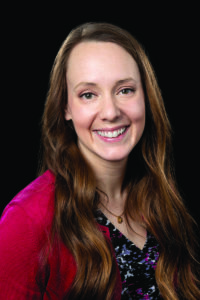 Marx Group has hired Caitlin Dempsey as an account executive, further expanding its Detroit-based team.
Dempsey joins Marx Group after several years at Hirons & Co., an advertising, public relations and digital agency in Indianapolis, where she led several of the firm's accounts, specializing in leading large digital advertising and communications campaigns. Prior to that role, she was responsible for marketing and sales for the Eidelweiss Resort in Garmisch-Partenkirchen, Germany and held a fifth-grade teaching position with Teach for America in San Antonio.
At Marx Group, Dempsey will manage accounts driving PR, advertising, social media and communication strategies for our clients.
"Caitlin joins our team as part of our recent growth and brings a significant amount of agency experience including brand and marketing management. Her dedication to building trusted relationships with clients fits perfectly with our agency values and will greatly support our client-facing team," said Frank Buscemi, president/CEO and creative director of Marx Group.
Marx Group, a full-service marketing communications agency, was founded in 1984 in Los Angeles by chairman and chief strategy officer, Tom Marx. The company has offices in San Rafael, California, and Bloomfield Hills, Michigan. Marx Group opened its Detroit-area office in 2016. Since that time, the company has doubled in size.