News
Martin & Co. Appoints New Communications and Traffic Manager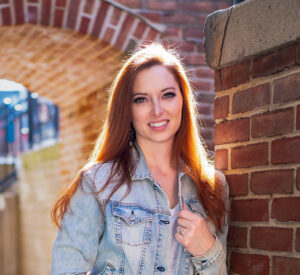 Martin & Company (M&C), a marketing firm specializing in the automotive aftermarket, has appointed Melanie Henry as its new communications and traffic manager, the company announced.
Henry has automotive experience working prior for Red Goat Marketing as creative marketing manager. There, she was responsible for the design of all logos, graphics, apparel and print ready media, video filming and editing and served as an on-air host. Previously, Henry served as creative marketing specialist for UMI Performance.
A graduate of The Pennsylvania State University, Henry graduated with a Bachelor of Communications degree, and then began her professional career as a sales assistant and graphic designer with Forever Media.
Henry is the founder of Mel's Car Shows, and in 2022 was named Ms. Motorama and honored as WTAJ's Remarkable Woman, she said.
Henry says, "I am so excited and blessed to become a part of Martin & Company Advertising. I look forward to growing companies in the industry I love," Henry said.
"We are incredibly excited to have Melanie join our agency," said Zan Martin, Martin & Company president and CEO. "After speaking to a close friend and associate in the aftermarket who recommended Melanie for the position, I was immediately impressed with her broad agency skills, penchant for organization and drive for excellence. We all welcome Melanie to the team and look forward to implementing her creative ideas for our clients."
Henry will officially begin her position on June 20 and will be working remotely from her home in Irvona, Pennsylvania.