News
Martin & Co. Appoints Accounting and Traffic Manager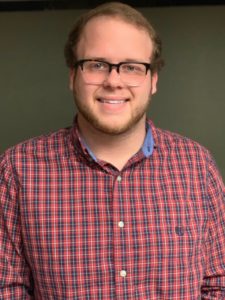 Martin & Co. Advertising has hired Colby Abernathy to serve as its new accounting and traffic manager. Martin & Co. is a full service marketing and PR firm specializing in the automotive aftermarket. Abernathy was hired by the company in March to provide accounting support services, but is now a full-time accounting and traffic manager.
Abernathy will provide full fiduciary oversight over the agency's operations, direct and track progress on all agency work projects while providing some human resource duties. He is already responsible for all account receivables and payables, statements, tax payments, budgets, invoices, monthly and quarterly close processes and reporting, reconciliations, forecasting and budgets, and analysis for the company.
As traffic manager, Abernathy will ensure that all work flow occurs on time and within budget. Working with both the agency's full time in-house employees and multiple independent contractors, Abernathy will ensure that all state and federal laws are strictly adhered to and advise the agency on execution of benefits and pay scale.
"Colby has been an incredible asset for our agency when he came on board earlier this year on a trial basis," said Zan Martin, Martin & Co. president. "In a few short months, he has proven to have the relationship skills and accounting expertise to take the rein full time of both accounting and traffic management functions. We knew he would fit in seamlessly with our team when he spoke about his first experience restoring an early model Chevrolet Tahoe with his Stepdad and had photos of the restoration."