News
Mark Donohue's Porsche Can-Am Spyder, 1929 Duesenberg Take Top Honors at Amelia Island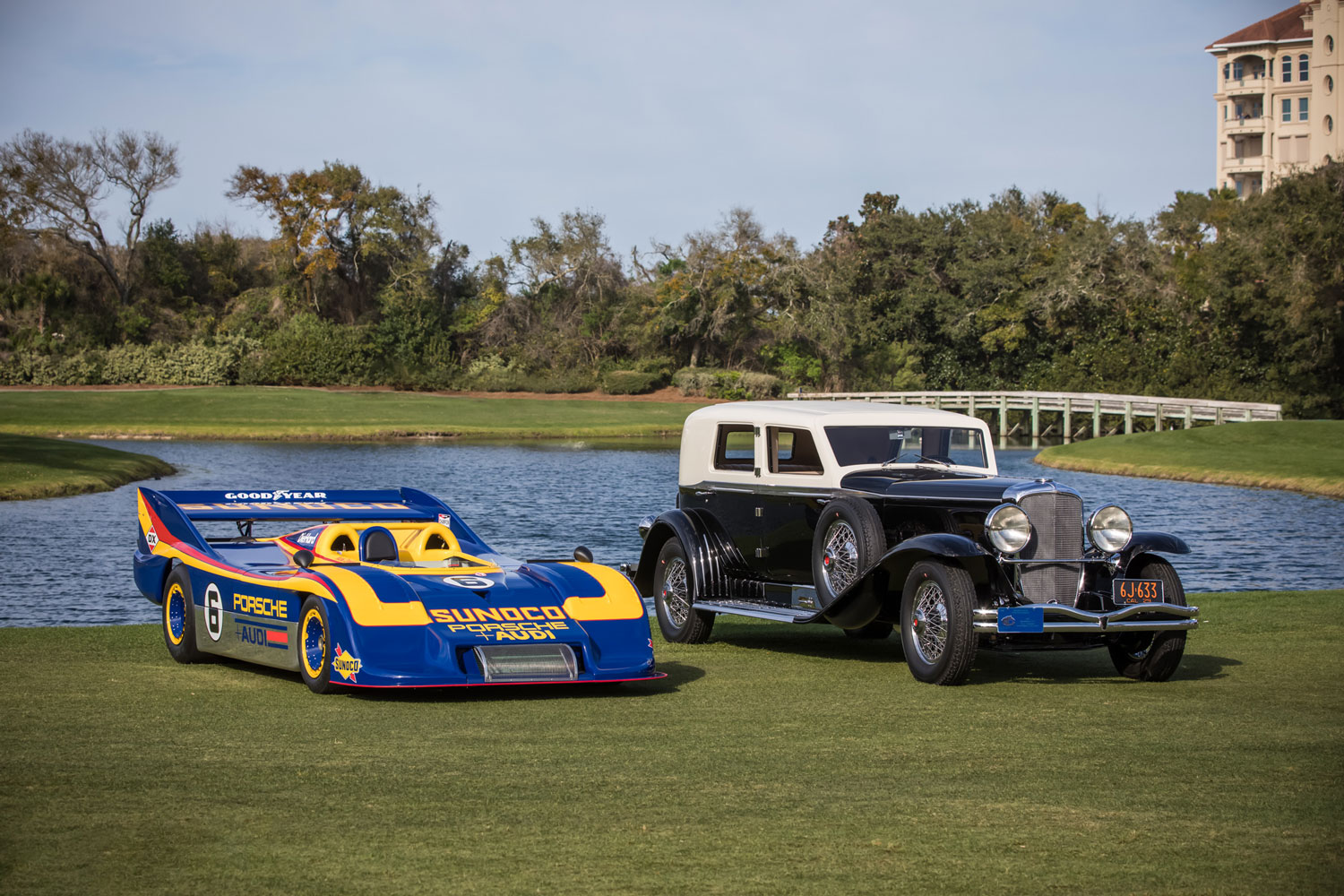 The Amelia Island Concours d'Elegance was held last weekend, bringing together some of the most iconic and spectacular cars of all time.
Taking home top honors were a Murphy-bodied 1929 Duesenberg J-218 Town Limousine and Mark Donohue's Porsche 917/30 Can-Am Spyder.
The Porsche 917, perhaps the most powerful racing sports car of all time, dominated the Can-Am series in 1973, winning six of eight races on the year, and is often cited as a main reason for the cancellation of the series' following season. Powered by a 5.4-liter flat-12 with 1,500 horsepower, the former member of the Roger Penske stable was awarded the Best in Show Concours de Sport trophy for former race cars.
The '29 Duesenberg, winner of the Best in Show Concours trophy, also has a storied history. Original owner Captain George Whittel Jr., an heir to a California Gold Rush and real estate fortune, famously liquidated his entire stock portfolio just two weeks before the stock market crash of 1929.
The San Francisco playboy, known for his outrageous public appearances and reckless street racing, collaborated with Murphy Coachbuilders to build a fleet of custom Duesenbergs.
"The 1929 Duesenberg J-218 Town Limousine and 1973 Porsche 917/10 Can-Am Spyder both embody the spirit of our awards," said Bill Warner, chairman and founder of the Amelia Island Concours d'Elegance. "The judges had a tough challenge in a field a cars that would win Best of Show at many other concours. I am pleased they did due diligence and continue to recognize the best and most extraordinary vehicles in existence, right here in Northeast Florida."