News
Marelli Motorsport Forms Partnership to Develop Cellular Telemetry Solutions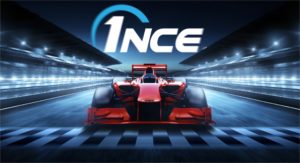 Marelli Motorsport, the motorsport business unit of automotive supplier Marelli, and 1NCE, an operator of network services, are joining forces to develop new real-time cellular tracking solutions for motorsports, the companies announced.
Marelli Motorsport develops electronic and electro-mechanical and telemetry systems for two and four-wheel racing vehicles, supplying a teams in motorsport world championships such as Formula 1, Formula E, the World Endurance Championship, MotoGP and others.
Marelli Motorsport is currently engaged in cellular connectivity use-case trials, developing new telemetry systems to collect real-time car and engine data, such as acceleration, g-force, speed, motor temperature, etc.
Unlike other connectivity solutions, cellular connectivity does not require the setup of individual network infrastructures, with related costs. Standardized cellular connectivity networks already exist worldwide and can be utilized for device communication of sensors in a racing environment. What has been missing so far was a globally standardized offering, giving customers the ease to implement cellular connectivity into their products. As a technology partner of Deutsche Telekom and with its own cloud-native IoT platform, 1NCE represents the link between cellular telecommunication networks and modern cloud applications, the company said.
"For offering globally available and easy to implement cellular connectivity, we found 1NCE to be the perfect partner for our needs", said Riccardo De Filippi, senior vice president and CEO of Marelli Motorsport. "Combining a worldwide presence and a simple pricing structure, 1NCE delivers the ideal connectivity solution for our upcoming telemetry products. Once set up, we can start using them immediately on any of our motorsport locations around the world."