News
Maple Grove Raceway for Sale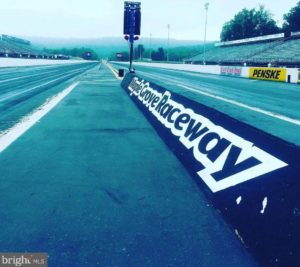 The Maple Grove Raceway drag strip located near Mohnton, Pennsylvania, has been listed for sale by Coldwell Banker for $8 million.
The track opened in 1962 as a 1/5-mile dragstrip. It was eventually lengthened to its current 4,075 feet in 2009.
The track has been sanctioned by the National Hot Rod Association for most of its existence and has hosted NHRA events since 1985. The track also hosts Lucas Oil Series, NMRA Ford Motorsports Nationals, Sunoco ET Series and numerous other racing events each year.
Maple Grove also hosts numerous car shows including Menards Chevy Show, VW June Bug, Mopar events and others. In addition to racing events, Maple Grove also hosts events such as the WIOV Fall Fest concert, the Rugged Maniac 5K event, swap meets, Lantern Fest and numerous other events.
The location for sale includes two liquor licenses, campground facilities, expansive income-producing parking, several residential rentals, office/event buildings, numerous outbuilding and racing equipment. The sale includes the racing business and 14 parcels totaling approximately 450 acres.