News
MAHLE Tech Promotion Winner Chooses 1,000-hp Petty Z06 Corvette
Bob Mattliano was the grand prize winner of the MAHLE: The Choice of Champions technician promotion…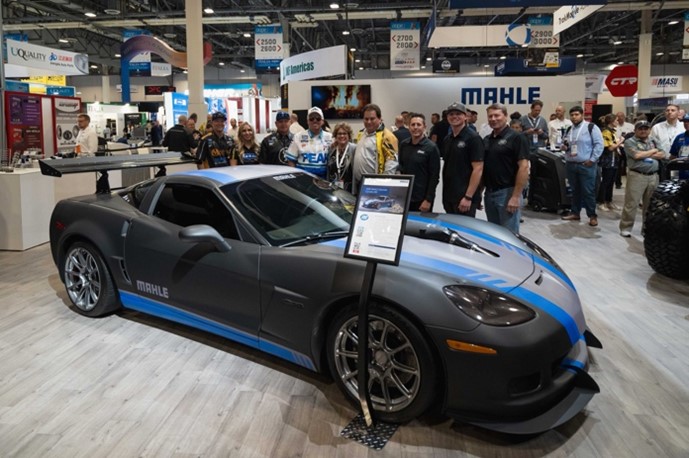 MAHLE Aftermarket Inc. has crowned Bob Mattliano of Brick, New Jersey, and the owner of Shore Point Auto, as the 2023 grand prize winner of the second annual MAHLE: The Choice of Champions technician promotion.
Between the two custom-designed vehicles up for grabs in the ultimate giveaway—a Casey Currie Jeep Gladiator and a Richard Petty Z06 Corvette—Mattliano chose the 'Vette.
Several elite motorsports legends and Team MAHLE partners including Currie, Clay Millican, Ron Capps, and representatives of John Force Racing, Kalitta Motorsports and Tony Stewart Racing attended the live grand prize drawing at the 2023 Automotive Aftermarket Product Expo (AAPEX) in Las Vegas.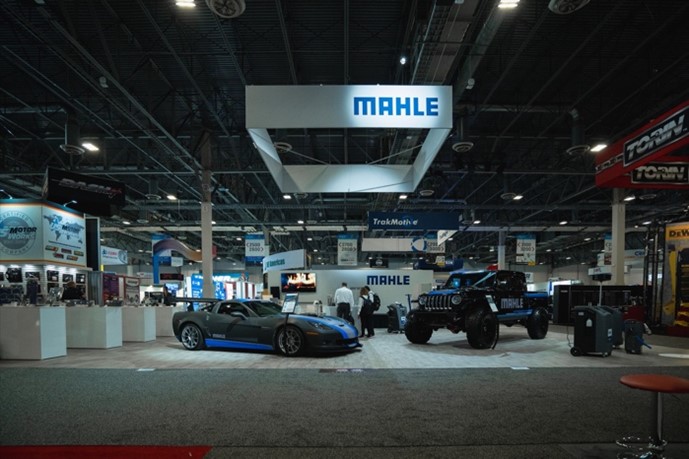 "We want to congratulate Bob on being named our newest Choice of Champions technician and give a special thanks to all of the technicians, retailers and distributors who supported the program, as well as our Team MAHLE partners," said Jon Douglas, president of MAHLE Aftermarket North America. "And that of course includes our colleagues at Eastern Auto Parts Warehouse. Each one of you across the board is an extension of the MAHLE family and we couldn't do what we do without you."
The two prize vehicles, the Casey Currie Jeep Gladiator and the Richard Petty Z06 Corvette, were both manufactured with MAHLE components including gaskets, pistons, rings, bearings and filters.
"I've never won anything like this in my entire life," Mattliano said. "When I was first contacted about being a finalist, I almost thought to myself it was too good to be true. I even contacted a few people associated with my parts supplier, Eastern Auto Parts, just to make sure I wasn't dreaming! Coming out here to Las Vegas was one of the best decisions I've ever made, and I cannot thank everyone involved enough for making such an unbelievable promotion."
Several members of the Eastern Auto Parts Warehouse team were also in attendance during the afternoon award reception to support Mattliano and had the opportunity to witness the excitement around his "luck of the draw" firsthand.
"This is a well-deserved award, and we could not be happier for Bob; to be able to personally witness his joy and surprise when he opened the tin is something our team will never forget," said Nick Przybylowski, director of sales at Eastern Auto Parts Warehouse. "Bob is a great individual and one of our many talented technicians that utilize MyPlace4Parts for their parts ordering needs. Through MyPlace4Parts and the seamless ordering process, Bob was able to accrue entries into MAHLE's Choice of Champions sweepstakes while efficiently and effectively running his shop."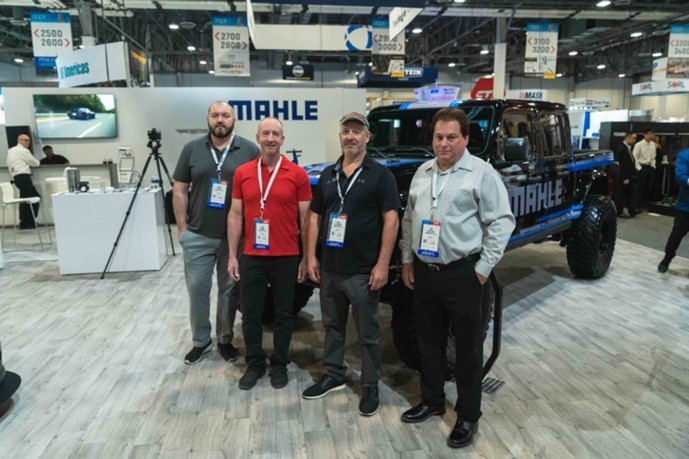 Mattliano said he's used a variety of vehicle parts during his decades-long career as a technician.
"Nothing else on the market compares to the products at MAHLE. From gaskets, pistons and rings to bearings and cabin air filters, the quality of their components is something I've come to depend on for my repairs."
Throughout the three-day tradeshow, MAHLE experts were available to meet with attendees and explore the group's full line of aftermarket parts, including gaskets, pistons, rings, engine bearings, filters, rotating electric, thermal management and shop solutions.
"What really stood out for me during this year's AAPEX show was seeing all the young faces amongst the crowd," added Douglas. "In fact, two of our finalists brought their sons to the show as their guests, and it was great to see their enthusiasm for the automotive industry at such a young age. It's a small glimpse into the next generation of technicians, and it's plain to see that the future looks bright."