News
MAHLE Motorsport Promotes Joe Maylish to Sales and Program Manager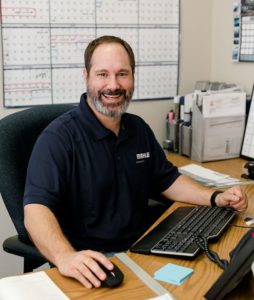 MAHLE Motorsport has promotoed Joe Maylish to sales and program manager for the company's North American motorsports division, General Manager Brad Green announced.
MAHLE manufactures pistons and is a piston liaison between upper level professional racing, OE and the specialty equipment automotive aftermarket. The U.S. motorsports division operates out of the company's North American headquarters in Fletcher, North Carolina.
Maylish will now serve as the primary contact for all external sales representatives, warehouse distributors and other customers and will develop and coordinate sales strategies, goals and missions, direct training and coordinate market research to meet sales goals.
He will temporarily continue to provide direction and oversight of the company's marketing efforts and media buys for MAHLE Motorsport until the marketing manager position is filled.
Maylish has been leading the division's marketing department since 2018. Prior to his hire at MAHLE Motorsport, Maylish was the sales and production manager for Robby Gordon Motorsports SPEED UTV and regional sales manager for U.S. Legend Cars/Speedway Motorsports Inc., where he had extensive event operations and management experience in NASCAR and NHRA.
Green says, "Joe has already been instrumental in sales growth at MAHLE Motorsport while fulfilling his role as marketing manager. His personal contacts in the industry with customers and his connection to racers and engine builders from NASCAR to NHRA, Sprint to Autocross to Off-road has been instrumental in our significant growth these past two years. This promotion is in recognition of his sales talent, marketing acumen and his ability to connect with customers to ensure that they keep a winning edge as we all return to racing in 2020. We look forward to his implementing his sales initiatives as he works to develop the most competitive, reliable and efficient way to meet our sales goals."