News
MAHLE Expands Thermal Management Portfolio with Behr Hella Acquisition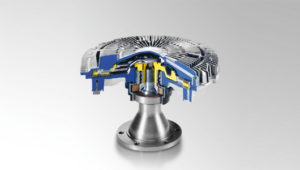 Following the acquisition of all outstanding shares of Behr Hella Service (BHS) by MAHLE Aftermarket, all existing activities of BHS will be integrated into MAHLE on January 1, 2020. This will give MAHLE customers access to thermal management products for passenger cars and trucks, as well as agricultural vehicles and construction machines. In the future, products will be offered under the BEHR sales brand, and new products will be introduced on an ongoing basis.
"As an OEM, MAHLE has enormous expertise in the area of thermal management, and now our customers in the aftermarket will benefit from this extensive product line," said Jon Douglas, president, MAHLE Aftermarket North America. "Also, the increasing numbers of electric vehicles on the road will be presenting challenges and opportunities to the automotive aftermarket. MAHLE can now help our customers serve this growing market with expert support, quality replacement components, and technical training."
Current customers of BHS can order the products using existing part numbers, even after January 1, 2020. The part numbers will remain in place throughout a transition period, while MAHLE part numbers are implemented in parallel.