News
MAE Delivers Test Stands to EV OEM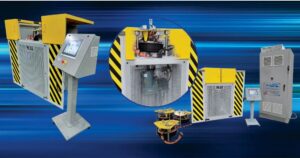 Mustang Advanced Engineering (MAE), an American manufacturer of testing equipment, dynamometers and related products, has delivered the third of three functional test stands for a major original equipment manufacturer of battery electric vehicles (BEV), the company announced.
The BEV manufacturer contacted MAE to design and build three different pieces of testing equipment: an end-of-line chassis dynamometer capable of testing electric vehicles, an electric motor test stand for pre-production development activities, and an end-of-line electric motor test stand to be integrated into the automated production line, the company said.
The system MAE delivered is a production electric motor test stand equipped with MAE's TestCell software package tailored to meet the customer's specific testing requirements, the company said.
"MAE specializes in making test stands that are made to each clients' specific needs, and the three test stands we delivered demonstrate this expertise. There is no project that is too big or too small for MAE" said David Ganzhorn, V.P. Sales.