News
Madico Window Films Get Skin Cancer Foundation's Seal of Approval
Madico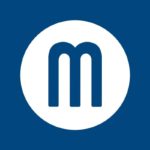 , a manufacturer of window tint and films, has been awarded the Seal of Recommendation by The Skin Cancer Foundation for its automotive, architectural and safety and security window films, which block 99% or more of UVA and UVB radiation.
"The Skin Cancer Foundation has set the standard for educating the public and the medical community about skin cancer, its prevention by means of sun protection, the need for early detection and prompt, effective treatment," the company said in a statement announcing the award. "Madico is proud to have its solar control window films recommended by The Skin Cancer Foundation as part of a complete skin cancer prevention strategy."
Madico's solar control window films block 99% of the sun's harmful ultraviolet rays offering necessary skin protection. According to Ketchum's Daily Ride index, Americans spend an average of 10 hours and 50 minutes per week in their cars, almost 24 days per year. The protection from the sun that Madico's window film provides when installed on vehicles is recommended by The Skin Cancer Foundation as part of a comprehensive sun protection program.