News
Madico Undergoing Company Reorganization
Madico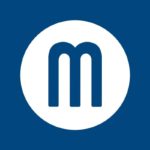 , a manufacturer of window film, coating, metallizing and laminate solutions, has announced that the company is undergoing a reorganization.
The reorganization, the company says, is designed to accelerate new product development and innovation in the window film and specialty solutions segments.
Jeffrey Plummer has been named the senior vice president and general manager to lead the global Window Film Division. With P&L responsibility for the business, Jeffrey will manage all window film lines including Madico brands, Sunscape, Safetyshield, ClearPlex, Protekt and others. In this role, Jeffrey will have responsibility for all sales and distribution including Madico's nine North American service centers located throughout the U.S. and Canada.
John Storms has been promoted to vice president & general manager with P&L responsibility for the Specialty Solutions business unit. The new division includes specialty film custom solutions for OEM's in a variety of industries including healthcare, aerospace and transportation.
David Kaliser has been hired into a newly created position as vice president of marketing and product innovation. David most recently was Ingersoll Rand's North America Marketing Leader for the power tools and lifting businesses. In addition, he has more than 12 years' experience in the window film industry having worked for Llumar in various capacities including general manager, marketing director and global category director of architectural films. He will lead Madico's marketing and new product development teams.
"We expect this company reorganization to turbocharge our product development processes and drive higher levels of innovation putting Madico in the best possible position for future success," said Madico CEO Shawn Kitchell. "We've had some challenges with the global pandemic, COVID-19, affecting all aspects of our business, but we expect these new strategies to improve our future outlook. During our 117-year history, we built our company on going above and beyond serving our customers, and we will continue to do that."