News
Mac McGovern Honored with Lifetime Industry Achievement Award at AAPEX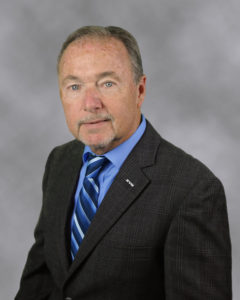 Recently retired KYB Americas Corp. employee Mac McGovern was honored with the Lifetime Industry Achievement Award at the Import Vehicle Community's Luncheon and Awards Program during the AAPEX show in Las Vegas. McGovern retired as  KYB's director of marketing and training.
The import vehicle community recognizes individuals who make significant contributions to the aftermarket at its luncheon and awards program every year. McGovern's award was accepted on his behalf by KYB Vice President Mike Fiorito and KYB Director of Product and Marketing Aaron Shaffer.
"Mac was humbled and honored to receive the recognition," Fiorito said. "He hopes that his efforts of listening to and working with the service provider community continues to spread throughout the industry."
KYB Americas Corp. is a $4.2 billion global hydraulics manufacturer with over 8,100 employees and products sold in more than 100 countries.