News
LUVERNE Reveals New Logo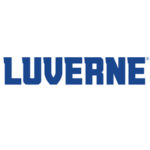 LUVERNE has unveiled a new logo. With a new website, the company figured it was time to refresh its brand "with a strong, bold new logo," according to CURT Group.
The modern, new logo features an updated design, representing LUVERNE's commitment to continuous innovation and forward-thinking, while staying true to the values that have made LUVERNE what it is today, according to the company.
The new logo was designed by the in-house creative team at CURT Group. The team worked together with multiple departments to be sure the logo best represented the brand by considering shape, color and style. Multiple revisions were implemented and feedback was gathered from sales, marketing, and product development teams before the team landed on the finalized design.
The new logo will be featured at the SEMA Show, as well as on all other print and digital assets produced in the next several months.