News
Lumileds Earns Best Media Outreach to Female Audience Award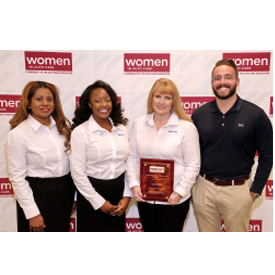 Automotive lighting solution company Lumileds received the Automotive Communications Award during this year's Automotive Aftermarket Products Expo (AAPEX) Show in Las Vegas from Oct. 30- Nov. 1. The award was given for Best Media Outreach to a Female Audience during the Automotive Communications Awards, presented by Women in Auto Care.
Lumileds won the award for its highly informative segment on the award-winning network television program Designing Spaces. The segment promoted the Philips X-tremeVision upgrade headlights to a female-centered audience and was broadcast on the Lifetime Network this spring. According to Lumileds, it chose to partner with Designing Spaces in order to more effectively communicate and deliver a valuable driving safety message to the female demographic-a market segment that is often overlooked in the automotive aftermarket.
The Philips segment featured a mother who was concerned about visibility while driving at night to pick up her son. Both mother and son were real consumers, not actors. The mother explained that she struggles to see clearly when driving at night as her eyes have begun to deteriorate. A Philips brand representative explained the safety benefits of upgrading her vehicles' headlights with Philips XtremeVision upgrades, then installed the bulbs in her vehicle so she could see the difference herself.
Ann-Marie Hines, Lumileds' senior marketing manager, said of the award, "We are incredibly excited to receive this prestigious Automotive Communications Award from the Women in Auto Care. We created this segment with Designing Spaces to help educate consumers, specifically women, about the importance of upgrading their vehicle headlights."