News
Lumileds Awards its Manufacturer Rep of the Year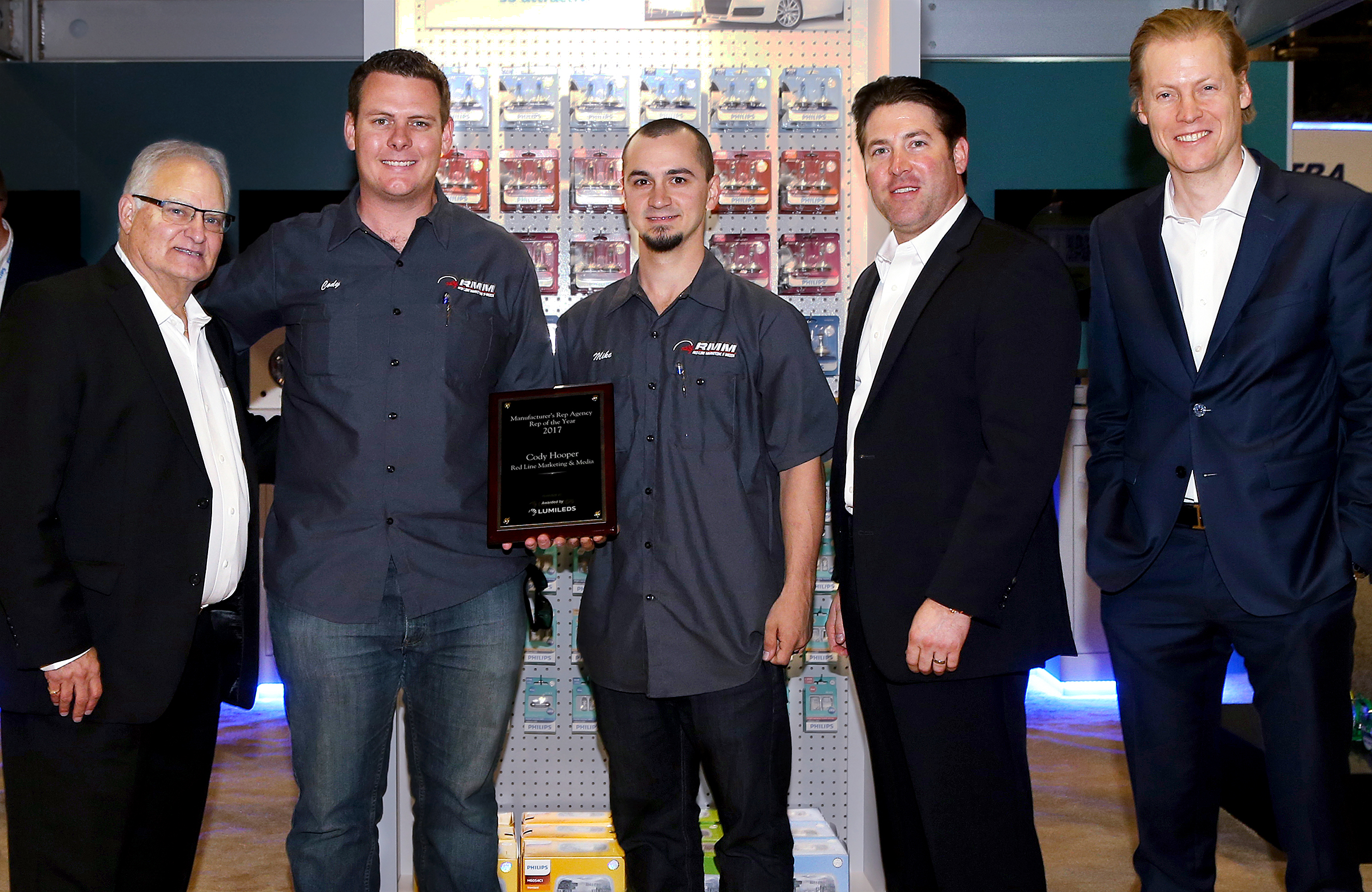 Lumileds presented its 2017 Manufacturer's Rep of the Year Award to Cody Hooper of Red Line Marketing & Media. The award was presented for the excellent sales support and customer service delivered throughout the year.
Eric Hatty, regional vice president and general manager for Lumileds in North America presented the award.
"Cody exemplifies what makes a professional sales representative successful, and has done a great job for us in Southern California. He brings a great deal of enthusiasm, energy, and product knowledge to our sales efforts. He also has an excellent understanding of our industry and of the Philips-branded automotive lighting line," Hatty said.
Hooper accepted the award on behalf of Red Line Marketing & Media, noting that the accomplishments in 2017 were the results of a solid team effort and made possible only by the dedication and hard work of everyone involved.
Hooper has represented Lumileds since 2015, serving the company's traditional aftermarket distribution in the Southern California region. In addition to opening new accounts and launching local promotions, Hooper has conducted extensive fieldwork with WD sales personnel in the technician/installer channel.
Hooper has been a professional sales representative for six years, working in several sales capacities with the Advanced Marketing Group, which he recently purchased and formed into Red Line Marketing & Media. Red Line Marketing & Media is based out of Aqua Dulce, California. The company specializes in sales and marketing solutions for the automotive industry and represents several key aftermarket brands.
Lumileds is licensed to use the Philips brand for its automotive lighting and accessories product portfolio.
To find out more, call 800-257-6054.