News
Lumileds Adds 31 New SKUs to Philips Commercial Lighting Portfolio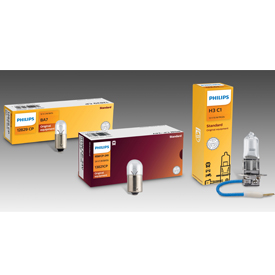 Lumileds has expanded its portfolio of Philips branded commercial lighting products with the addition of 31 new forward lighting and miniature bulbs. The new SKUs include a variety of forward lighting bulbs, including Philips OEM exclusive HiPerVision and HiPerClick bulbs, LongerLife and Standard halogen bulbs, and miniature bulbs in both 12V and 24V configurations.
Lumileds product marketing manager, Aubry Baugh, noted that these new line additions further expand the Philips commercial offerings to ensure that WDs, jobbers, and professional technicians have the highest quality lighting solutions for their customers' application needs.
"These additions to our commercial portfolio will help create new service opportunities for service technicians and give them the specific vehicle application coverage to meet those service needs. The Philips Commercial Lighting Portfolio is a robust program that continues to grow," Baugh said.
The Philips portfolio expansion includes 20 OEM exclusive HiPerVision and HiPerClick bulbs for turn signal lights, back-up lights, brake lights, and Daytime Running Lights. These exclusive bulbs are available for applications including the Audi Q5, Chrysler Pacifica, Ford Fusion, Mercedes-Benz C-Class, Volkswagen Golf 7, Volkswagen Jetta, Volkswagen Passat, Acura TLX, Nissan Titan, Cadillac SRX, Chevrolet Camaro, Ford Taurus, Saturn Outlook, BMW X3, BMW X5, BMW X6, Mercedes Benz GL-Class, and Mercedes Benz ML-Class.
The overall Philips Commercial Portfolio includes a full range of halogen and incandescent sealed beam headlamps, headlight bulbs, and miniatures for interior and exterior applications. The program is supported with point of sales tools, commercial cabinets, and headlight upgrade cabinets which have been created to improve sales for service customers.
Lumileds is licensed to use the Philips brand for its automotive lighting and accessories product portfolio.
To find out more, visit philipsautolighting.com or call 1-800-257-6054.