News
Lucas Oil Welcomes New CFO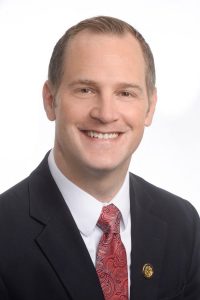 Lucas Oil Products, the American-based manufacturer and distributor of additives and lubricants, has welcomed Matt Kimmick as the new chief financial officer (CFO). Kimmick will be responsible for overseeing the accounting and financial reporting functions at Lucas Oil.
"I am sincerely thankful to Forrest, Charlotte, Morgan, and the Lucas family for their confidence in me and giving me this opportunity. Lucas Oil Products is a first-class organization whose team of professionals is second to none," states Kimmick. "To have the opportunity to work for an innovative, community-oriented company that values its products and people equally is something I've always dreamed of, and I'm looking forward to helping build upon the tremendous success Lucas Oil products has already experienced."
Kimmick has a bachelor's degree in finance and economics from the University of Southern Indiana and a Master of Business Administration from Virginia Commonwealth University. He brings experience in financial analysis and tax compliance, having spent over 18 years in state and local taxation and finance.
"I am pleased to announce Matt Kimmick as Chief Financial Officer of Lucas Oil Products. Matt has excelled in his career path, leading both in the private and public sectors. He has played particularly important financial roles in his career, providing extensive financial oversight and planning necessary for the successful growth of numerous organizations," said Thomas Fredrickson, Chief Operating Officer at Lucas Oil. "We welcome Matt's insight and work ethic to the Executive Board of Lucas Oil. I look forward to working with him; I am confident that he will be a valuable asset as the company works towards achieving its growth objectives."