News
Lucas Oil Taps Matt Conrad as General Manager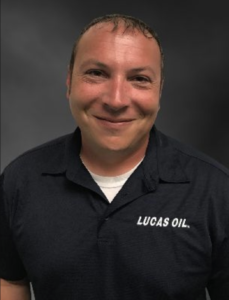 Lucas Oil Products Inc. has named Matt Conrad as its new general manager of Lucas Oil. Conrad will oversee the day-to-day operations of the Lucas Oil Production Facilities in Corona, California, and Corydon, Indiana, according to company founder, CEO, and President Forrest Lucas.
As our company has grown and matured, so has our staff," Lucas said. "Looking to the future we believe it is time we promoted someone to the position of general manager. Matt Conrad has been the obvious choice for a long time. Matt is very unselfish and is always looking out for the company and staff."
Conrad, an Indiana native, brings 15 years of Lucas Oil knowledge and experience into his new role, having joined the company in 2004 as a production line worker. Throughout his tenure at Lucas Oil, Conrad has worked within an array of additional departments, including truck dispatch, shipping, human resources, payroll, IT, new production line design and startup, and inventory management. He also served as a plant manager and was the general manager of Lucas Oil Golf Course in English, Indiana.
"I am very excited about this new opportunity to help Lucas Oil move forward into the future and to take over more of the marketplace. I love being part of a great team that appreciates the company they work for and their team members," Conrad said. "One of my main goals will be to ensure we continue producing and shipping the best products as efficiently as possible, while also making our customers happy. I look forward to working closer with everyone in order to achieve these goals. Together we can accomplish more."
Conrad and his family will remain residents of the Hoosier State. This will allow him to continue serving his role as a board member of the South Central division of The First Tee of Indiana, a nonprofit organization that uses golf to teach life lessons to Indiana youth.