News
Lucas Oil Expands Technical Partnership with RCR, ECR Engines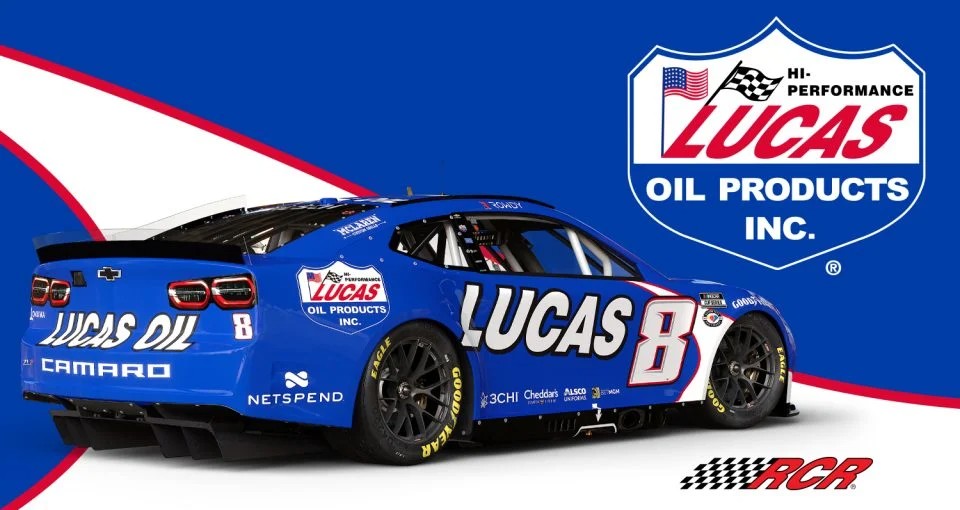 Lucas Oil Products, a long-time partner of both Richard Childress Racing and ECR Engines, will expand its partnership with Richard Childress Racing in 2023, the three companies announced. In addition to continued technical and development support, the official motor oil of ECR engines will sponsor the No. 8 Lucas Oil Chevrolet driven by Kyle Busch at Auto Club Speedway on Feb. 26.
"RCR and ECR share our passion for motorsports, from the grassroots to the highest levels of the sport," said Brandon Bernstein, director of partnership marketing for Lucas Oil. "We've seen first-hand the benefits of our partnership, especially as it relates to technology transfer over to short track racers and everyday consumers. We're proud to continue to commit our resources in R&D and production, and to highlight our premier oil performance with sponsorship of the No. 8 Chevrolet."
Lucas Oil has served as the official lubricant of RCR and ECR Engines since 2014 and is the official motor oil of ECR Engines, the companies said.
"Lucas Oil's market-leading products have long contributed to the incredible durability and on-track success of ECR's engines in many forms of motorsports," said Bob Fisher, senior vice president of ECR Engines. "We're proud to be able to use our high-powered competition platform to showcase Lucas Oil's key technologies and continue to win races and championships with their R&D support."
"RCR and ECR have benefited from having a lubricants partner with strong roots in racing," said Torrey Galida, president of RCR. "We're incredibly thankful to Lucas for all of the resources and expertise they provide to give us a competitive on-track advantage."