News
Lucas Oil Appoints New General Counsel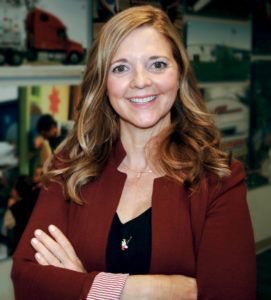 Lucas Oil Products has named Heather Cameron as its new general counsel, the company announced.
"Heather is a brilliant legal advisor with over 20 years of experience in her field," said Morgan Lucas, president, Lucas Oil Products. "She will have a crucial role in this company advising executive management on strategic and operational matters with the goal of further establishing our footprint and expanding future growth. We are delighted to have someone with her experience and background join our team with fresh ideas and a new perspective."
In her role with the company, Cameron will advise executive management and the business teams on a variety of different matters, including current and future products, business processes and legal and regulatory compliance, the company said. She will also develop and maintain corporate policies and procedures to help prepare Lucas Oil for the future.
"I am excited and honored to join Lucas Oil, a company with a deep commitment to its employees and community and an entrepreneurial drive to find creative solutions for its customers," said Cameron. "I look forward to working closely with the talented leadership team to continue to grow and evolve the business during this dynamic time in the industry. "
Cameron has degrees from Texas A&M University and Harvard Law School. After graduating, she spent over 20 years advising higher-level executives across multiple industry sectors, including technology, financial services, automotive, retail, manufacturing and distribution. She also brings over 18 years of in-house counsel experience at various companies including Sallie Mae, Ingersoll Rand, hhgregg and most recently, global car auction company, ADESA.