News
Lubrication Specialties Promotes VP of Operations, Brett Tennar, to President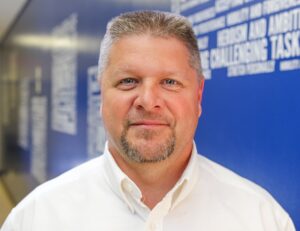 Lubrication Specialties Inc. (LSI) has announced the immediate promotion of Brett Tennar, LSI's former plant manager and vice president of operations to president effective immediately. The announcement was made recently by LSI's founder and CEO Chris Gabrelcik.
Hired in 2016 as LSI's Plant Manager, Tennar was responsible for ordering raw materials, all production, shipping, receiving and participating in weekly manager meetings and staff meetings to advise on plant progress. Mid-year in 2018, Tennar was promoted to Vice President of Operations where he was more directly involved in human resources, sales and distribution, marketing, accounting and planning.
Company President Chris Gabrelcik, says, "It is with the highest confidence that I am turning over the day-to-day operations to Brett. As an entrepreneur and scientist, this frees me to explore exciting new growth and acquisition opportunities for LSI. Brett understands LSI—its products, people and purpose from years of working with the company in critical roles. He is a strategist with real world experience that is crucial in determining what can be accomplished with existing or new resources."
Lubrication Specialties Inc. is the manufacturer of Hot Shot's Secret brand of performance additives, oils, greases and lubrication products for multiple markets that is one of the fastest growing chemical companies in the USA. Additional LSI brands include: Frantz Filter, GREM, Microwave Renewable Technologies and Fluid Recovery. Additionally, LSI provides new product development and research and development services for private label distribution.
"I am excited to be able to lead such an innovative and collaborative company. The core to LSI's success has in large part been its employees because of their initiative, creative thinking and can-do attitude. I look forward to this challenging new opportunity as we chart a new level of growth for LSI."