News
Lubrication Specialties Inc. Hires Trimble as Marketing Coordinator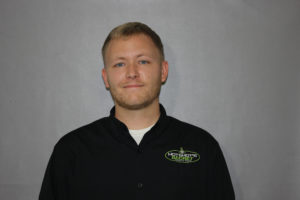 Lubrication Specialties Inc. (LSI) has hired Eric Trimble as the company's marketing coordinator. Trimble will report to LSI director of marketing Kyle Fischer.
LSI is the manufacturer of Hot Shot's Secret high performance fuel and oil additives.
Trimble, in his new position, will support all marketing endeavors from trade show support, media buys, public relations, advertising, social media and ecommerce for LSI.
Trimble previously worked as a freelance writer for the Akron Beacon Journal and was a communications specialist for the Jefferson Center in Minneapolis. In 2017, he joined LSI as an account executive to grow and maintain sales for the Hot Shot's Secret product line to commercial and industrial accounts in a 12-state territory, according to the company.
"We are very fortunate to have Eric join our marketing team," Fischer said. "It was great to work from within to find the ideal candidate that already had the product knowledge and a good grasp of what it takes to promote and sell our products.
"This, combined with his marketing skills, project management and ability to write for multiple platforms, has allowed him to step into the position seamlessly."