News
Lubrication Specialties Adds to Marketing Department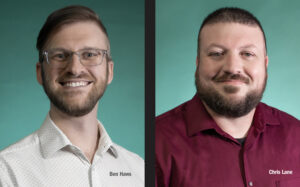 Lubrication Specialties (LSI), manufacturer of Hot Shot's Secret, has named Ben Haws as the company's new digital marketing manager and Chris Lane as Hot Shot's Secret's new field marketing representative, the company announced.
Haws recently joined Lubrication Specialties to develop and oversee both paid and unpaid digital marketing campaigns to ensure strong SEO, awareness, engagement, and sales of the company's flagship Hot Shot's Secret performance brand, the company said. Collaborating with the company's brand manager and marketing director, Haws will develop strategies to build brand loyalty solicited from both new and returning users for multiple markets.
Chris Lane is Hot Shot's Secret's new field marketing representative that is working directly with and reporting to Hot Shot's Secret Director of Branding and Promotions, Kyle Fischer. In this new position, Lane will create programs that will drive brand loyalty and develop strategies to increase brand awareness at consumer and trade events, the company said.
"Rarely do we find people that have a true passion for their work and are able to hit the job running," said Brett Tennar, Lubrication Specialties president. "Haws has a proven track record with creative digital strategies that are executed flawlessly, and Chris is a natural in his role as a field marketing representative. He has even used our products for three years and can speak about their effectiveness first-hand. We are fortunate to have both on board and look forward to their contribution to the long-term growth of Hot Shot's Secret."