News
LTA Manufacturing Hires Fick as CEO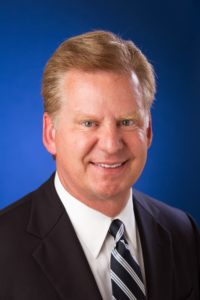 LTA Manufacturing LLC has selected Ted Fick as the new CEO of the company and its four brands: LoadMaster, ATC Truck Covers, Jason Industries and Ranch Fiberglass. As CEO, Fick will oversee the organization's growth and manage operations as well as well as the consolidation and integration of the various business entities.
Fick comes to LTA Manufacturing with 35 years of industry experience. He began his career at Fick Foundry Co. Inc. In 1983, Fick joined the team at PACCAR Inc. where he served as general manager of the Dynacraft division and plant manager of multiple Kenworth Truck plants throughout his tenure.
From PACCAR Inc., Fick became the senior vice president at Hino Diesel Trucks (USA) Inc. before serving as vice president of commercial tire systems at Goodyear Tire and Rubber Co. Fick also served as president or CEO of five other organizations: Thermo King Corp., Americas; CPI Card Group Inc.; Polar Corp. LLC; the Port of Seattle; and Metallicard LLC.
"We are very proud to announce the appointment of Ted Fick to the position of CEO of LTA Manufacturing LLC," said Paul DeBruce, founder of the DeBruce Foundation whose subsidiary, DeBruce Companies, owns LTA Manufacturing LLC. "Ted comes to LTA Manufacturing with an impressive résumé and an exceptional track record. We are confident in his ability to lead the company into the future."
Fick from 2017 to this year served as the executive chairman of National Truck Protection Co. Inc., where the company acquired its largest competitor and completed a successful search for a new CEO, according to the company. He has served as a board member of 10 other organizations including the American Trucking Associations, the World Trade Center Seattle and Superior Golf Cars, a Platinum Group Co.