News
LSI Chemical Adds Costa Rica Distributor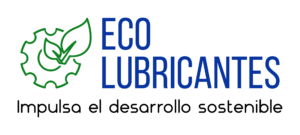 LSI Chemical has added a new international distribution partner, Eco Lubricantes, to distribute its products in Costa Rica, the company announced.
Eco Lubricantes founder and general manager of the company, Danny Huertes says, "Eco Lubricantes was created in 2020 to support lubrication and hydraulic power needs in Costa Rica. Our main goal is to strengthen sustainable development by providing our clients with eco-friendly automotive and industrial solutions."
"LSI Chemical's products provide microfiltration in the form of high-quality oils and additives infused with carbon nano particles that extends the life of engine lubricants to keep operating conditions and internal cleanliness 'as good as new'; aligning with our goals."
Eco Lubricantes is now authorized to distribute the entire line of LSI Chemical fuel and oil additives as well as the full line of Hot Shot's Secret consumer products to Costa Rica.
"This is an incredible opportunity to not only expand LSI Chemical's footprint in Costa Rica but to also offer science-backed solutions which will better the fuels and lubricants of the automotive and industrial sectors. We see gaps in the market where our offerings can help dramatically, especially with diesel fuel, and we are excited to welcome Eco Lubricantes as a key distribution partner to help fill these needs," said LSI Chemical President Todd Cawley.