News
Lisa Kubo Joins McLeod Racing as Director of Sport Compact Sales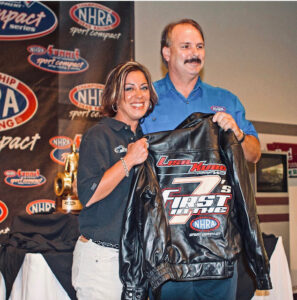 Import racing star and industry veteran Lisa Kubo will join McLeod Racing as the director of sport compact sales, the company announced.
As a professional drag racer of 12 years, Kubo brings a world of knowledge and connections to help grow and strengthen the McLeod Tuner Series line, McLeod Racing representatives said.
"I'm really excited about this next chapter," said Kubo. "To join the team that Paul Lee has assembled is a true honor. Every person here is a racer and they love the aftermarket just like I do. It'll be fun to broadcast the quality and the commitment that McLeod Racing has placed in the sport compact world."
McLeod Racing continues to grow with new applications for both the sport compact and European markets, the company said.
"I've been friends with Lisa and her family for many years," said McLeod Racing President, Paul Lee. "I've always thought that with her vast experience in this arena of drag racing and the sport compact aftermarket, she would be a tremendous asset to our team. I am happy that she has finally joined the McLeod team."