News
LIQUI MOLY Wins Popularity Vote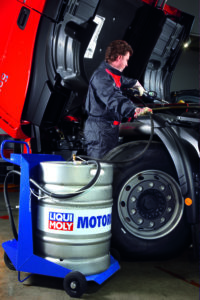 The German magazine Garage News for commercial garages asks its readers annually for the best brands in the service sector. When it came to lubricants, LIQUI MOLY came up on top, according to the company.
The readers of the sector publication chose LIQUI MOLY as the best lubricant brand with a 47.9 percent share of the votes. Castrol in second at 16.2 percent and Mobil was third  with 12 percent of the vote.
LIQUI MOLY also was voted second place in the caring and cleaning category.
"For LIQUI MOLY these results are of very special importance, because the readers of (Garage News) are professionals," LIQUI MOLY stated in a news release. "They use the products every day and know exactly which ones make their everyday work easier and what they can blindly trust. It is already the fifth time in a row that they have voted LIQUI MOLY as the best oil brand. But the brand is also popular with car drivers. The readers of five major car publications in Germany have voted LIQUI MOLY as the best oil brand."