News
Lippert Components Acquires CURT Group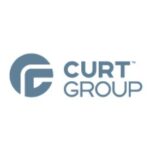 Lippert Components, a supplier of components for the original equipment manufacturers (OEMs) in the RV industry, and the related aftermarkets of those industries, has entered into an agreement to acquire CURT Group (CURT), manufacturer and distributor of branded towing products and truck accessories for the aftermarket.
The deal is worth approximately $340 million and is expected to close before the end of 2019, subject to customary closing conditions, including regulatory approval.
CURT, headquartered in Eau Claire, Wisconsin, maintains a product portfolio comprised of thousands of SKUs across various product lines, including hitches, towing electricals, ball mounts, and cargo management. CURT also owns and operates a stable of brands, including CURT, Aries, Luverne, Retrac and UWS. Leveraging a multi-channel model, CURT serves customers across e-commerce, direct-to-installer and distribution channels. In addition, CURT has a wide distribution network, with centers strategically located throughout the U.S. to serve its North American customers. For the 12-month period ended September 30, 2019, CURT delivered approximately $255 million of revenue.
"With its proven track record of building high-quality products and successfully sourcing and integrating companies, LCI is an ideal partner for us. Both LCI and CURT have strong reputations and positions fostered through a culture of innovation, history of high-quality products, customer satisfaction and retention, and manufacturing excellence. We look forward to joining the team and further positioning the business for long-term success," said Rock Lambert, CEO of CURT Group.
"With a strong reputation for product innovation, engineering, and brand excellence, we look forward to welcoming CURT President Rock Lambert and his team to the LCI family. Culturally, CURT is a strong fit, with a deep focus on delivering innovative products and an unwavering commitment to quality and superior customer service. Its highly complementary portfolio, combined with its strong brands and extensive distribution network, will significantly expand our addressable market. With a track record of delivering remarkable financial performance and strong cash flow generation, we believe that the addition of CURT will further advance our long-term growth strategy to bring our core competencies to new, attractive markets and diversify our business to drive outperformance throughout the cycle," said Jason Lippert, CEO and President of LCI.