News
LINE-X Retailers Collaborating on SEMA Show Build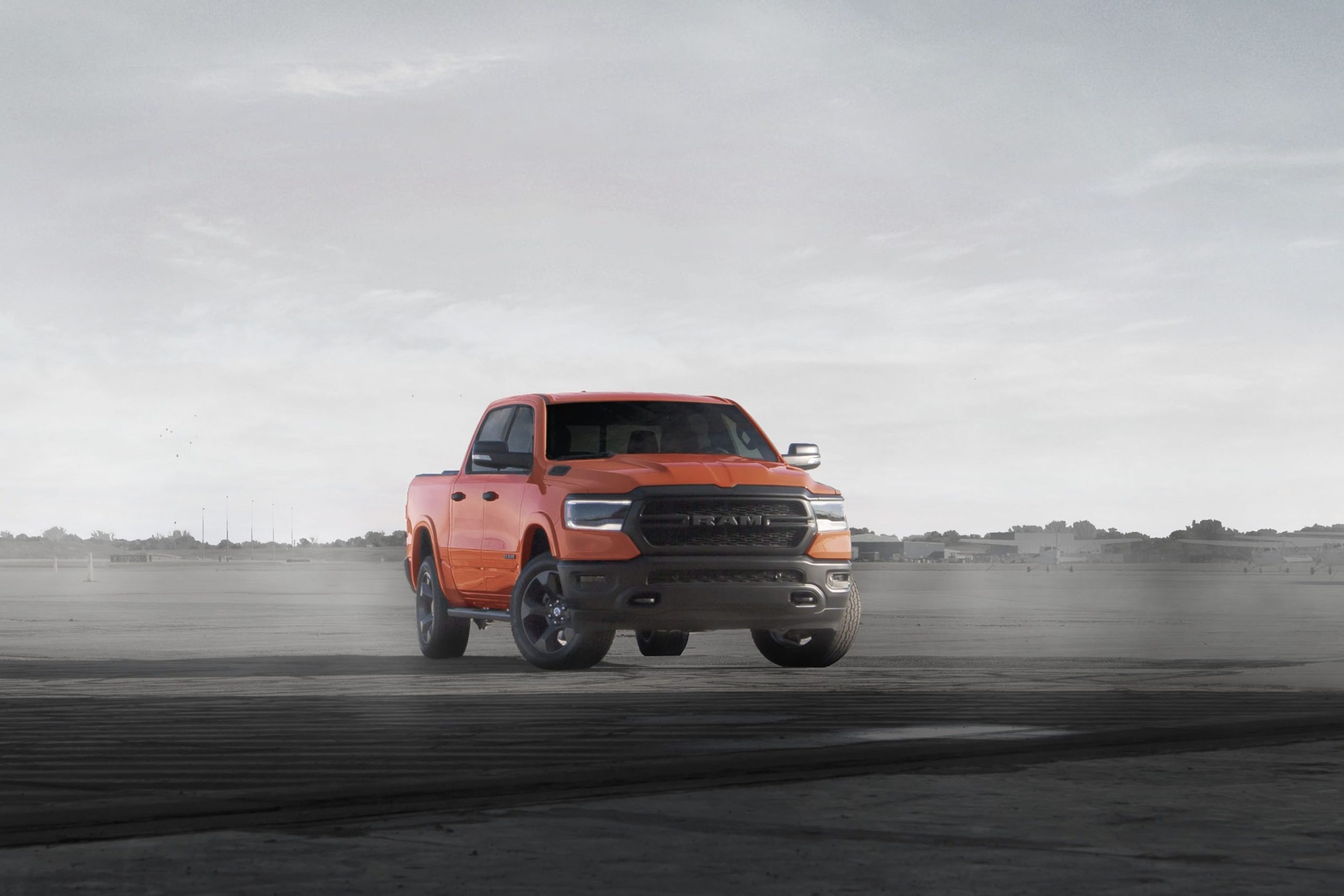 LINE-X, a manufacturer of protective coatings, is organizing a collaborative effort to outfit a truck for this year's SEMA Show in November, the company announced.
The coast-to-coast LINE-X Road to SEMA Tour began earlier this month and is a collaborative effort involving eight LINE-X locations that will outfit a vehicle for display at the 2021 SEMA Show. Each destination will add an upgraded feature to the vehicle. The finished product will be featured at the LINE-X booth at SEMA to show off the upgrades, ranging from bedliner protective coating and undercoating to window tint and truck accessories.
The Road to SEMA truck will start as a 2021 RAM 1500 Built to Serve Edition painted in Spitfire Orange, a color that represents the Coast Guard. The truck will drive 4,631 miles and stop at eight LINE-X locations owned and operated by franchisees who have either served in the military or as a first responder.
"Our award-winning LINE-X franchise network continues to raise the bar in preparing cars, trucks, RVs, boats and more to enhance motoring for taking on the toughest elements and terrain," said Brian Stewart, Director of Truck Gear by LINE-X. "The Road to SEMA Tour is the perfect way to showcase the diversity of options we can execute for our customers, and we're eager to share the finished product with attendees of SEMA, the ultimate industry trade show."
The tour includes the following stops:
Aug. 16 – LINE-X Headquarters, Huntsville, Ala.
Aug. 24 – LINE-X of Spartanburg, S.C.
Sept. 1 – LINE-X of Wilmington, N.C.
Sept. 9 – LINE-X of Catonsville, Md.
Sept. 14 – LINE-X of Topeka, KS
Sept. 16 – LINE-X of Wichita, Kan.
Sept. 21 – LINE-X of Waco, Texas
Sept. 23 – LINE-X of Austin, Texas
Sept. 28 – LINE-X of Oxnard, Calif.
"We're not skipping a thing," said Stewart. "This RAM will have it all by the time our LINE-X network is done with it."