News
LINE-X Renews Support of College Football Bowl Game
LINE-X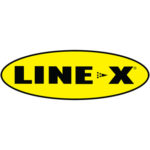 , a producer of performance protective coatings and truck accessories, has renewed its support of the 14th annual TicketSmarter Birmingham Bowl. In addition to signing on as a supporter for the third consecutive year, LINE-X has also partnered with the game's broadcast partner, ESPN, to donate 100 game tickets to the families of military members in support of their commitment and sacrifice in defense of the nation.
This year's game features a matchup between the Boston College Eagles and the Cincinnati Bearcats, which are set to play at Legion Field in Birmingham on Jan. 2, 2020 at 2 p.m. CT, live on ESPN.
The ongoing support of the Birmingham Bowl highlights LINE-X's overall commitment to supporting programs and charities in the state of Alabama and throughout the nation, the company said. Since relocating its headquarters to Huntsville in 2010, the company has partnered with several different outreach events and programs that directly affect Alabama residents. These programs include:
St. Jude Affiliate Clinic at Hospital Huntsville
National Children's Advocacy Center
Huntsville Downtown Rescue Mission
Huntsville Tent City Project
Madison Firefighters Association
"It is a tremendous honor to be working with the Birmingham Bowl for the third year in a row and we are especially proud to partner with ESPN and have the opportunity to provide military families with free tickets to the game," said Dennis Weese, president of LINE-X. "This game has developed into a rich tradition for the city of Birmingham and having our name alongside several other great companies as a supporter of the game is really something special. We are looking forward to seeing an exciting four-quarters of football as we welcome in the new year with friends and family."
LINE-X is also a supporter of this year's Lockheed Martin Armed Forces Bowl between the University of Southern Mississippi and the Tulane Green Wave at Amon G. Carter Stadium in Fort Worth, Texas. The Armed Forces bowl airs live on ESPN Jan. 4, 2020 at 10:30 a.m. CT.