News
LINE-X Hits the Stage with Craig Morgan at Country Music Fest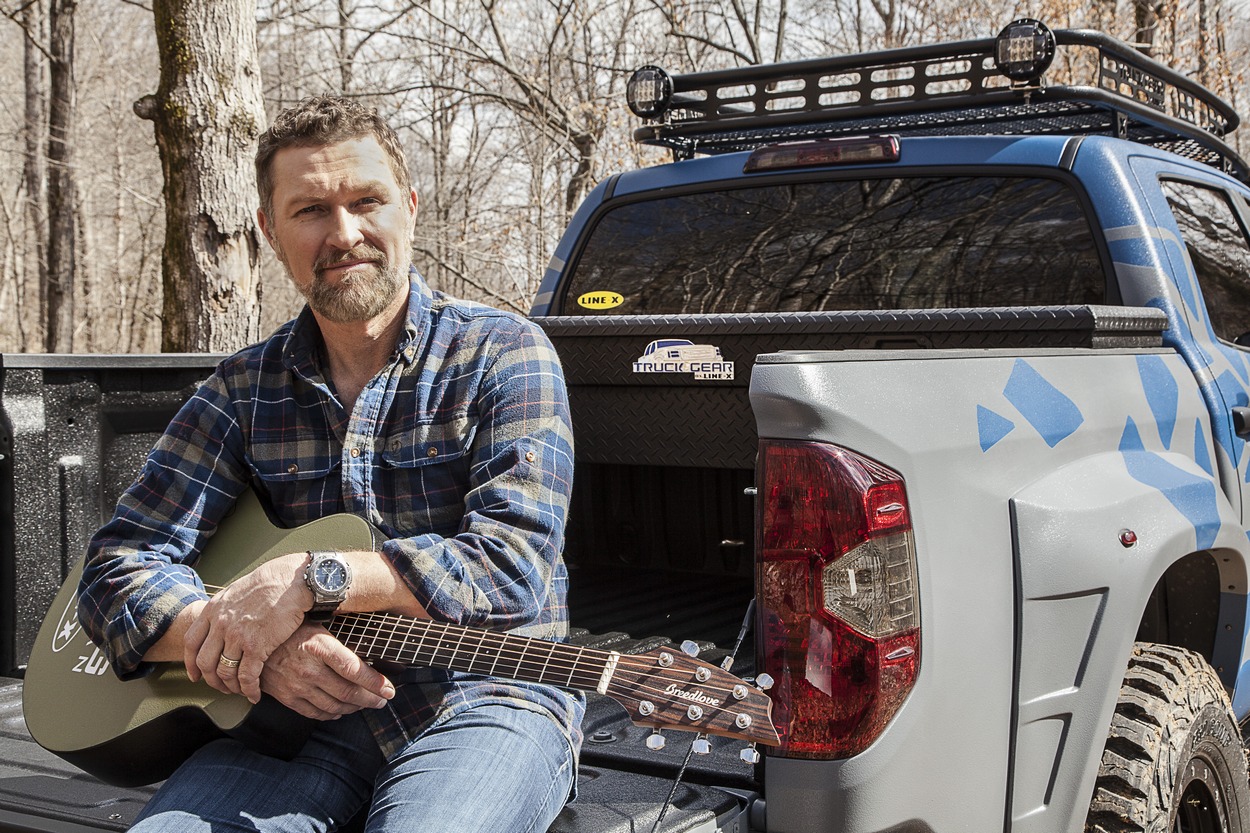 Spray-on coatings company LINE-X is hoping to create the ultimate tailgating experience at the 2019 Off The Rails country music festival May 4-5 in Frisco, Texas.
LINE-X will provide attendees with the opportunity to win VIP tickets and meet country music entertainer and U.S. Army veteran Craig Morgan, and its booth will feature an interactive fan experience throughout the weekend where participants can win premium Truck Gear by LINE-X giveaways and a $1,000 truck makeover.
"LINE-X is extremely excited to once again be working with country music star Craig Morgan," said Dennis Weese, president of LINE-X. "He truly embodies what the LINE-X family is all about-embracing the adventure lifestyle and celebrating all things trucks and country music-related. We want to give back to our fans by inviting them to play and win free prizes, and just have a great time with family and friends."
LINE-X will showcase two unique trucks in its booth at Off The Rails. The first is the company's Ultimate Tailgating Rig-a Toyota Tundra 4×4 CrewMax featuring its PREMIUM bedliner, exterior coating with LINE-X ULTRA, Truck Gear LXP hard folding tonneau cover, Truck Gear drop steps, prototype Truck Gear roof rack and bumpers.
The second vehicle is a Spec Trophy Truck 6100 provided by LINE-X of McKinney/Frisco and Texas Motorworx. which specializes in off-road product design, racing and development. The custom Baja-style race truck competes in the Best in the Desert, SCORE and Texas Desert Racing Association series.
Performance upgrades include a 495-hp GM 6.2-liter LS3 V-8 engine, Fusion Offroad chassis, Baja Design LP9 lights, General Grabber X3 tires and King Shocks.
Show-goers and LINE-X fans alike can also participate in interactive fan experiences onsite in the LINE-X booth. Attendees will have an opportunity to compete to win various prizes and free merchandise, including:
A $1,000 LINE-X shopping spree good at any LINE-X location in the U.S.;
Craig Morgan autographed guitar sprayed with LINE-X ULTRA;
Truck Gear by LINE-X 75-quart Expedition cooler signed by Craig Morgan;
Truck Gear by LINE-X jump starter and power bank with bonus ratcheting tie-down kit.