News
Lincoln Electric Mourns Death of Former CEO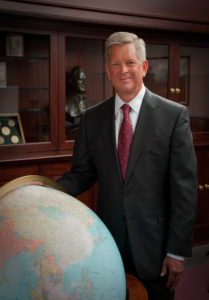 John M. Stropki Jr., the former chairman, president and CEO of Lincoln Electric, died at the age of 68 on May 11.
"On behalf of the board of directors and the entire Lincoln Electric family worldwide, we extend our deepest condolences to John's family at this difficult time," said Christopher L. Mapes, chairman, president and CEO of the company. "John was not only an icon at Lincoln Electric, but was one of the most respected leaders in our industry. His relentless passion for the company, its customers and the industry left an indelible mark that will continue to live on forever."
Stropki's career at Lincoln Electric spanned 41 years. He served as the company's seventh CEO from 2004 to 2012. He started at Lincoln Electric as a summer intern while attending college and climbed through the sales organization to become executive vice president and president of the company's North American operations in 1996. He joined the board of directors in 1998 and was promoted to chairman, president and CEO in 2004.
Stropki during his tenure transformed operations, oversaw numerous acquisitions and product innovations, and expanded Lincoln Electric's global footprint, according to the company.
"He ultimately positioned Lincoln to be the clear leader in the industry while staying true to Lincoln Electric's mission and values," according to the company board.
For more information visit lincolnelectric.com.